With winter's chill well and truly settling in, there's nothing like a relaxing soak in a blissful hot pool to chase those cold weather blues away. Keren Sim found a few places that will revive your body, mind and spirit.
KEROSENE CREEK
ROTORUA
Tucked away in a pocket of dense forest just a short drive south of the city, lies the natural hot springs known as Kerosene Creek. There are many well-known attractions in Rotorua, but this natural local favourite is a little more off the beaten path, and well worth a visit. Just picture it – you could be soaking in geothermally heated waters, surrounded by native bush, with a view of a waterfall downstream and the steam rising in atmospheric wisps off the water. There are few things in life more soothing, and best of all, this unique attraction is free! To get there, head south on State Highway 5 from Rotorua towards Taupō for around 30km, until you see the turnoff for Old Waiotapu Rd. Follow the gravel road for about 2.2km until you see the parking area on the grass to the right, and then the creek is just a short walk along a track from there.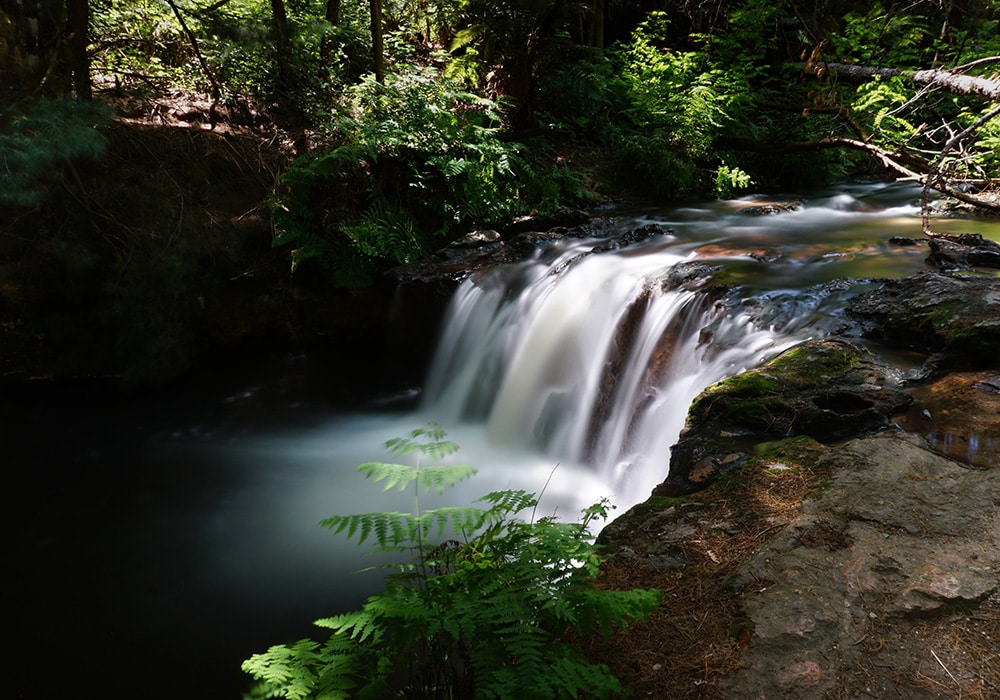 TEKAPO SPRINGS HOT POOLS
LAKE TEKAPO
If you like a side of stargazing with your sublime soak, there's nowhere that does it better than the hot pools at Lake Tekapo. Located in the heart of New Zealand's South Island, this is the ideal post-walk or aprés-ski experience. The Aoraki Mackenzie International Dark Sky Reserve, is the largest of just eight reserves worldwide. It extends over a 43000sq km area in the region, ensuring that your starscape experience will be unparalleled as you lie back and relax in the soothing waters of the Tekapo Springs pools. With a variety of thermal pools to choose from, and views of Lake Tekapo itself and Mount John to marvel at, as well as the night sky, you'll be blissed out in no time. Tekapo Springs offers a two-hour guided hot pools and star gazing experience in New Zealand – the only one in the country. Find out more at tekaposprings.co.nz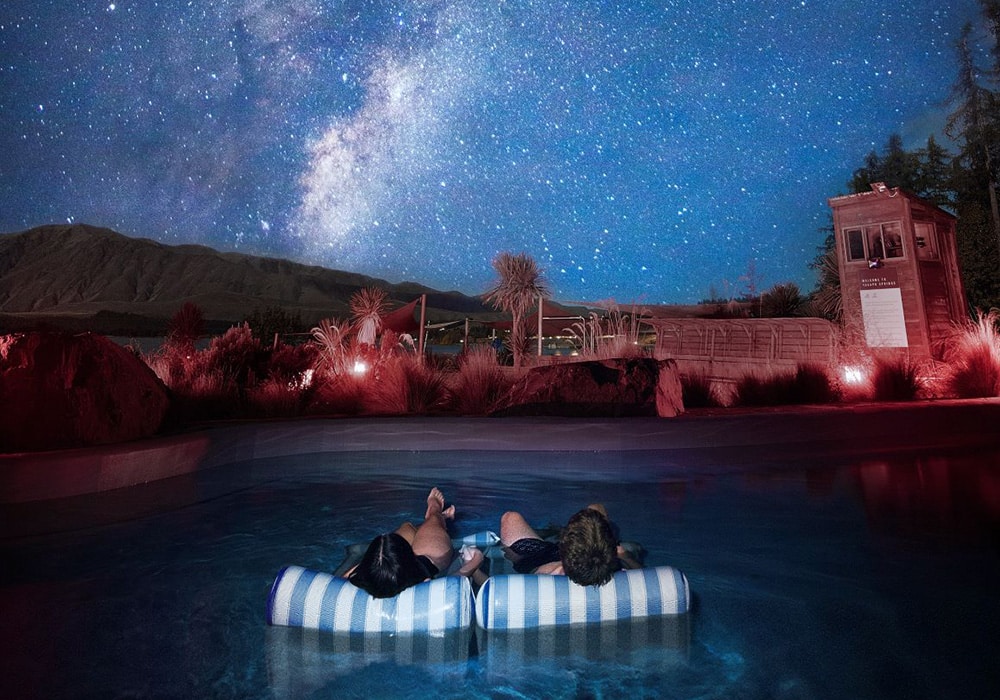 THE LOST SPRING
WHITIANGA
Whitianga's The Lost Spring is fed by 16,000-year-old geothermal mineral water, with a source tucked deep below ground (667m, to be precise). There are a variety of experiences on offer here, from the pools themselves (heated to temperatures ranging from 32-41°C) to the gorgeous native bush that surrounds them. There's even a swim-in crystal cave where you can soak while enjoying the purple crystals and stalactites dotting the roof of the cave above you. Plus, with a day spa and restaurant on-site as well, there's no shortage of delightful activities to while away the hours at this Coromandel gem. Find out more at thelostspring.co.nz.
TE WAIARIKI NGAWHA SPRINGS
KAIKOHE
This beautiful hot springs reopened at the end of June, and the team is so excited to invite you to bathe in their healing waters. Let the ancient energy revitalise your senses while the minerals from deep in the earth permeate your body. The mineral-rich hot waters of Ngawha Springs bubble up from deep within the earth; their creation stories say it is the unborn child of Papatuanuku, Ruaumoko, moving about in the womb of his mother that produces this thermal activity. Nestled in the heart of Te Tai Tokerau, Northland, Nghawa Springs has a long history of being a restorative and healing place to visit. The Ngapuhi people attend the natural springs to replenish wairua (spirit), alleviate pain and repair common ailments. Throughout the centuries, many visitors also travelled, from near and far, to soak in the healing properties of the thermal waters. Each geothermal pool has their own unique characteristics and healing properties with differing temperatures, colours and minerals. Visit ngawha.nz to learn more.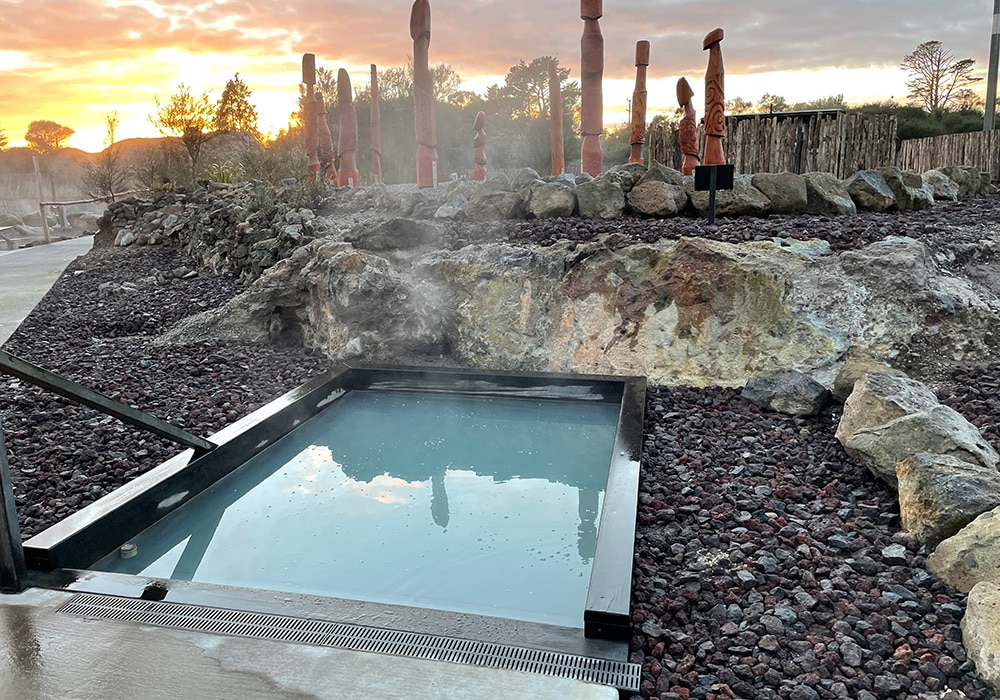 HANMER SPRINGS THERMAL POOLS & SPA
HANMER SPRINGS
If soaking in world-class thermal pools surrounded by lush native gardens sounds like your idea of heaven, a visit to the beautiful Canterbury town of Hanmer Springs should be high on your list. The water in the Hanmer Springs thermal Pools & Spa gets its start as rain and snowfall on the Hanmer mountains, which gradually seeps into the ground. There, it pools into a reservoir about 2km underground, where it's heated by the warmth from the earth's core. After that, it makes its journey back to the surface, getting infused with minerals including sulphur, silica and sodium along the way. Find out more at hanmersprings.co.nz.
OTUMUHEKE STREAM
TAUPŌ
The Otumuheke Stream hot spot is a short 25-minute walk from central Taupō at Spa thermal Park. Here, the geothermal waters from Otumuheke Stream flow into the Waikato River, creating a relaxing environment to soak away any worries in. Take a dip in the natural rock pools, or sit under a waterfall – there's plenty to enjoy here. Otumuheke has historically been a bathing and meeting place for Māori and the area was recently redeveloped in partnership between local iwi and the Taupō District Council. As a result, visitors can take advantage of the new facilities (including changing rooms, lockers and toilets) as well as lounging platforms along the river edge and a coffee kiosk on-site – no admission fee needed.
MARUIA HOT SPRINGS
LEWIS PASS
For stunning views of the Southern Alps, you can't go past the Maruia Hot Springs in the Lewis Pass National Reserve. This award-winning hot springs destination boasts a variety of natural geothermal mineral pools to help you kick back and relax in a truly beautiful setting. With everything from hotel rooms to glamping pods and a campsite available, you have several options to make your stay as easy as possible. The Maruia Hot Springs are a sulphur spring with a pH of 7.3, with water sourced from below the Southern Alps and heated by the earth's core. On average, 500,000 litres of fresh water flows through the pools each day, making this an utterly relaxing experience. More information: maruiahotsprings.nz.
KAITOKE HOT SPRINGS
GREAT BARRIER ISLAND
Ready to make a day of it? The Kaitoke Hot Springs on Great Barrier Island (a ferry ride away from Auckland) is the perfect opportunity to combine an adventure with your hot pools experience. You'll start at the Kaitoke Hot Springs track, which traces a path along the edge of the Kaitoke Swamp, taking in wetlands and regenerating forest along the way. After about an hour, you'll reach the sulphurous hot springs, dammed at a fork in the Kaitoke Creek. Here you can soak away the rigours of your walk amongst the umbrella fern and other greenery surrounding this soothing spot. For those looking for a more advanced hike, there's also the option to continue along the Peach Tree Track to Mt Hobson. More information at doc.govt.nz