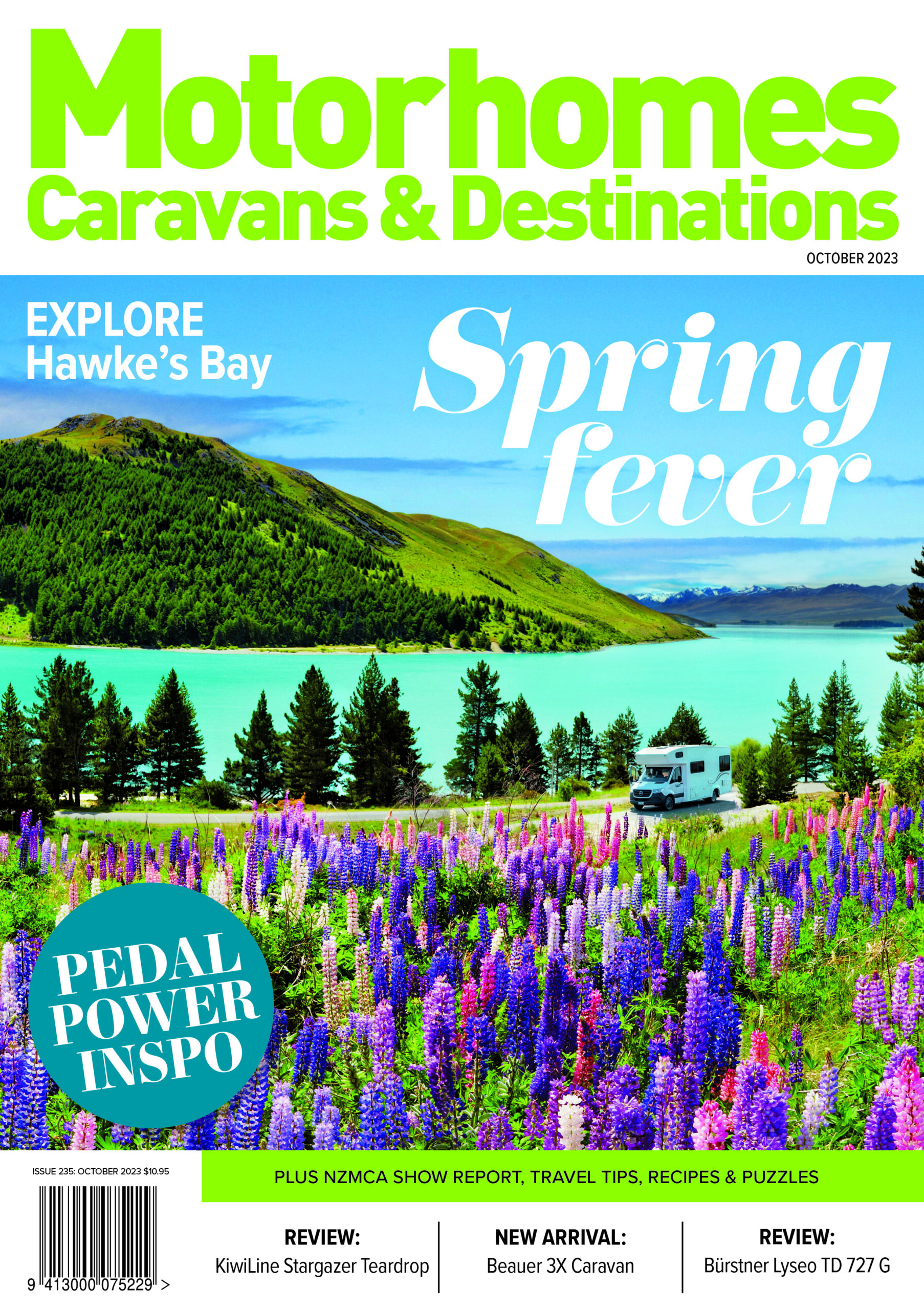 Motorhomes, Caravans & Destinations (MCD) magazine is published monthly by the privately owned, independent New Zealand publisher TWR Media.
As a trusted New Zealand brand, MCD magazine is the ultimate resource for RV enthusiasts. We inspire readers to explore New Zealand's beautiful destinations, discover our wonderful off-the-beaten-track gems, and embrace the freedom and comfort of doing so by motorhomes and caravans. First published in 2005, for over 15 years, MCD readers have turned to the magazine for expert motorhome and caravan reviews, technical advice, and tips from authorities in the industry.
Reach our niche and highly engaged audience and promote your product across 132,700+ touchpoints
75,000+ readers per issue
29,700+ unique website visitors (monthly)
9,000+ eDM subscribers
19,000+ social reach (monthly)
Contact our advertising sales team at 0800 115 910 or email helpdesk@nzmcd.co.nz. Advertising rates will be supplied on request.
CLICK HERE TO DOWNLOAD OUR MEDIA KIT
ADVERTISE IN THE MCD DIRECTORY
MCD magazine is launching a new directory section in print, the perfect place to advertise your brand or product to a highly engaged niche audience of motorhome and caravan enthusiasts.
Our readers look to MCD for ideas and advice on; RV accessories, security, parts and servicing, repairs and maintenance, destinations, and things to do around NZ.
Take advantage of our 3-issue, 6-issue, or 12-issue offers and book your ad for the next issue.
CLICK HERE TO DOWNLOAD OUR DIRECTORY KIT