Lisa Jansen meets Anne Boezennec, who decided to buy a motorhome and hit the road after her son had left home.
About four years ago, Anne Boezennec found herself in a situation that's familiar to many. After years designing her life around being a mum to her son Jeremy, she was suddenly
alone at home. Jeremy had started work and moved out, and around the same time, Anne's beloved greyhound, Alto, passed away. Luckily, Anne saw the opportunity in what could have otherwise been a sad time in her life. As she explains, "While it was sad to see my son go, and to lose our dog, I realised that I now had the opportunity to focus on myself and live life the way I want to. And I realised that what I wanted was a big adventure."
Anne is no stranger to change and adventure. Born in France, adventure came calling for the first time when she was 25 and living in Paris. Driven by a dream to experience what it feels like to be on open waters without any land in sight, she ended up sailing around the world for two years. During this time, Anne met a Kiwi named Rod. They fell in love, sailed to New Zealand shores together, eventually married, had a son, and lived first in Whangārei and then in Nelson for many years. Sadly, Rod passed away from cancer when Jeremy was ten. After that, Anne and Jeremy moved to Tauranga, where Anne focused most of her time and energy on being a mum – until, at the age of 50, 25 years after she left Paris, she found herself independent again and drawn to another adventure.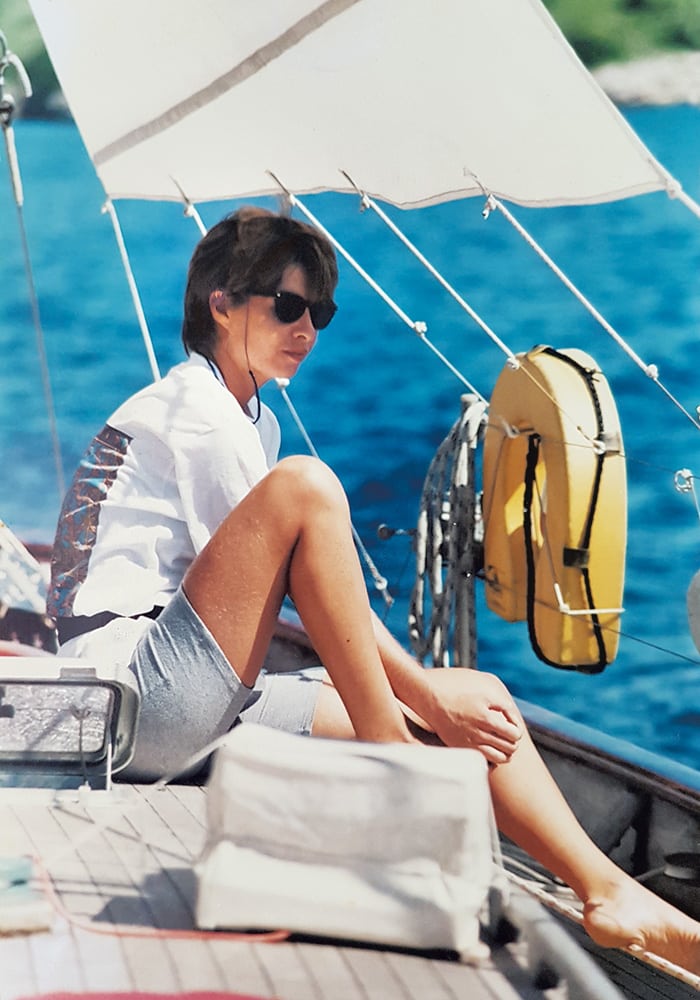 However, this time, she wanted wheels instead of sails – despite, or maybe because of, it being completely new to her. "I had absolutely no experience with motorhomes," Anne says. "I had never even done any camping. To be honest, I don't really know where the idea to buy a motorhome and live and travel in it came from. It just came to me one day, and it felt right." Anne says she was drawn to the freedom and flexibility of the lifestyle. She liked the idea that she could stay in one place when she wanted to, but then just as easily travel and see the country when she had the time.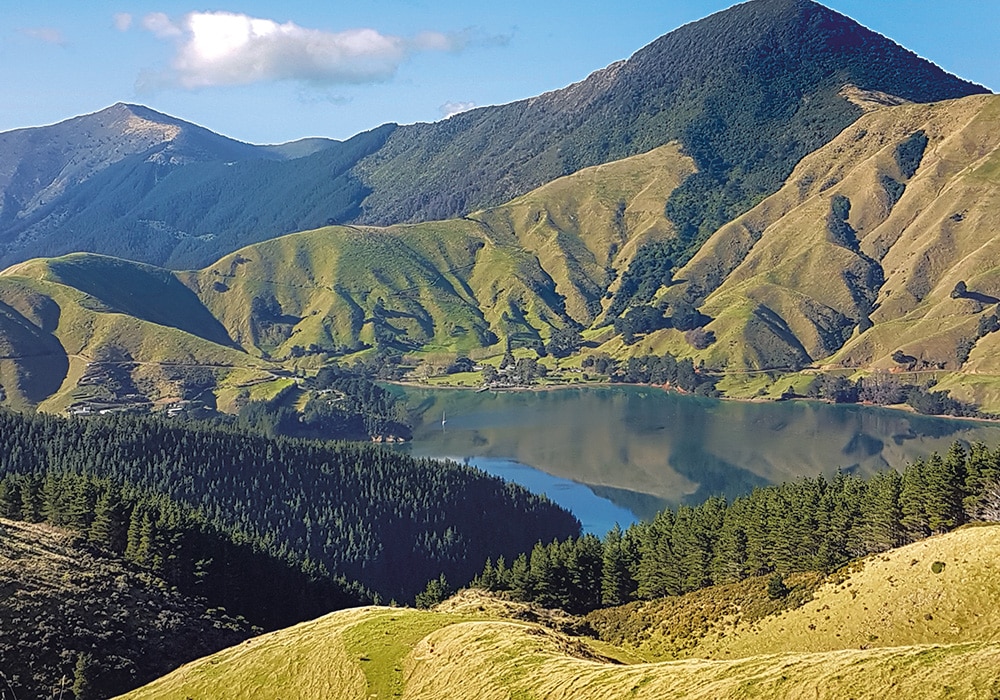 And so Anne went looking for a motorhome – and her timing was excellent. A few weeks after she had the idea, the annual Covi Motorhome Caravan & Outdoor Show was happening in Auckland, presenting the perfect opportunity to see many different RVs. Anne had a pretty good idea of what she wanted, which made finding the right one easier. Given she would be living in it on a full-time basis, space was important. "I wanted a decent-sized kitchen, not one of those tiny ones. I also wanted a spacious and light living area and a comfortable bathroom and shower." Anne also wanted a motorhome with rear-wheel drive to reduce the risk of getting stuck on wet grass or in mud, and she needed to be able to drive it with a standard car license.
With her wishlist in hand, Anne went to the motorhome show – and found her dream home on wheels in the Jayco Freedom. The 7.2m motorhome is spacious and modern. One of Anne's favourite features is the drop-down bed above the lounge in the rear. "It means I have a very spacious lounge during the day and a comfortable bedroom at night that's ready in seconds." And with an extra bed over the driver's cabin, Anne has room for guests, like when her son comes for a visit. Anne loves her Jayco Freedom, saying she wouldn't change anything about it, even after living in it full-time for over four years. However, she admits she was a bit nervous about driving such a big vehicle at first. "When I picked up the motorhome in Auckland, I had never driven a big RV like that. The Jayco team showed me how everything works, and then they sent me on my way. I was so nervous. But then when I got onto the motorway in South Auckland, I felt comfortable with it right away. I had the biggest smile on my face."
Anne spent the first few months in her new motorhome parked up in Tauranga while she focused on further developing a career opportunity that had presented itself the previous year. Through a friend, Anne had found work as a tour guide, showing French-speaking, visitors around the country. She loved the work and realised it would be a great way to support herself while enjoying her new lifestyle. "For the next few years, I did a lot of guiding over summer, and used winters for my own travels. It was a perfect balance. I've spent two winters travelling on the South Island, which was cold at times but so very beautiful."
Of course, that all stopped when Covid hit. "It was a shock at first," Anne says. "But luckily, my lifestyle allowed me to be flexible and go wherever I could find work." In the last two years, Anne has worked on a campground in Wanaka, a vineyard near Cromwell, the art gallery in Hahei, and Mercury Bay Estate in Cooks Beach for the past few months. "I miss being a tour guide and am looking forward to getting back into it once tourists return. But it's also been great to have these opportunities. I've especially enjoyed the winery and vineyard work. I've learned so much about wines and winemaking, which has been great."
Anne loves to learn, saying that she gets bored quickly. It's one reason why this lifestyle works so well for her. There are always new places to explore, new sights to see, things to learn about and new people to meet – though the latter can be challenging. Like many other solo travellers, Anne often feels it's harder to meet people on the road. With most people travelling as couples, it's easy to feel like an outsider and be insecure about joining happy hour and other activities. However, Anne has also noticed that there are more and more solo travellers – especially women – on the road now, many of whom meet up regularly and provide support and company for each other. Although meeting people is challenging at times, Anne doesn't feel lonely or isolated. "I'm very happy in my own company. I love to read and love that I have lots of time for that. I have my friends and family, and I also meet people through my work. That's all the socialising I need."
While Anne loves the lifestyle, there is one big challenge that bothers her at times: finding places to stay longer-term. It's usually easy to find camping spots when she's travelling and only stays in one place for a few nights, but finding places to stay for several weeks and months while working in an area can be a challenge. Anne explains, "Right now, I'm parked at the campground in Cooks Beach. It's only $100 per week over winter, which is a great rate. But I know that they will probably ask me to leave in the summer because they don't want permanents. So if I'm still working in the area, I will have to find somewhere else to stay. It can be a bit stressful at times."
However, Anne also says that most of the time, she is comfortable with that level of uncertainty. She says it's one of the big things she's learned over the past four years. "I've learned to trust life and trust myself. Things get hard sometimes, but it always works out in the end. I'm flexible and adaptable, so I feel like I'm in a great position to deal with life's ups and downs." Anne has seen a lot of New Zealand now, both through her own travels and as a guide. But there is always more to discover. "One place that I haven't been to yet that I would love to visit are the Mavora Lakes near Te Anau. It looks stunning in photos I've seen, and everyone who has been there seems to have fallen in love with the area. So that one is high up on my list."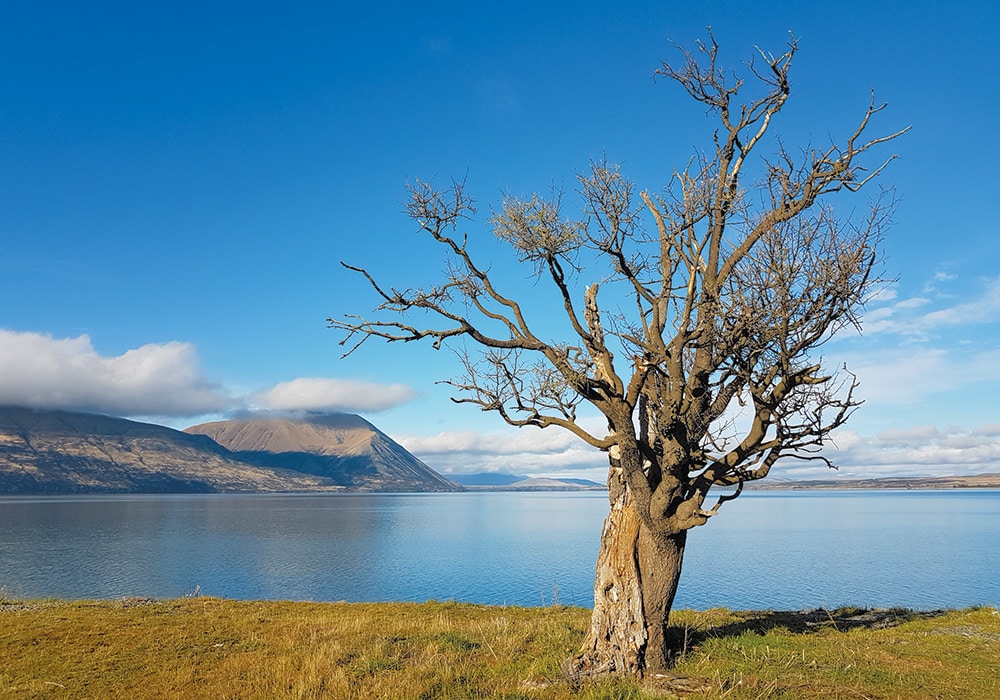 When asked if she thinks she will settle down again one day, the response is clear. "Right now, when I think about staying put somewhere and not travelling any more, I get this tight feeling in my stomach. It doesn't feel right. I don't think I'm done travelling yet."
So, for now, Anne will keep roaming the country. Keep an eye out for her on your travels, and should you be lucky to meet her, ask her about her sailing days and how she came to New Zealand. You'll be sure to hear some entertaining stories.