For many RVers, a motorhome or caravan is one of their most valuable possessions, both emotionally and tangibly. As such, insurance is an important and key consideration, which Lisa Jansen takes a closer look at.  
Insurance won't cover issues resulting from wear and tear, so it doesn't fully remove the need to prepare for unexpected expenses. Nevertheless, insurance cover for accidental damage and theft gives peace of mind.
However, while the question of whether you need insurance is generally easily answered (it's a yes), knowing which insurance provider and policy is best for you can be much harder to determine.
To help answer that question, this issue of Getting into Gear takes a look at the key things to consider when choosing an insurance provider and policy.
Be clear about your circumstances and requirements
The first thing to know is that your specific circumstances are critical. For example, the insurance requirements for someone living full-time in their RV differ from those for someone only using the RV for holidays.
Similarly, a caravan and car are different from a motorhome. Furthermore, consider who will be using the RV. Is it just you, or do you plan to lend it to friends and family or potentially even rent it out at times? Also, consider whether you need roadside assistance and content insurance.
Take time to think through the who, how, when, where, and what. A clear view of your circumstances and requirements means you can give providers the information they need to determine an accurate estimate. This, in turn, gives you the best chances of getting the right cover and allows you to accurately compare different providers.
An RV is not just another car
It's important to be aware that your RV is not just another car when it comes to insurance. Joanne Smith, key account manager at Star Insurance, explains: "Sometimes people insure their motorhome as a standard vehicle, based on the make and model. In most cases, this won't provide sufficient cover. It's crucial to get cover for a recreational vehicle (RV) from a specialist provider so that the full value of the RV and all fittings and appliances are covered."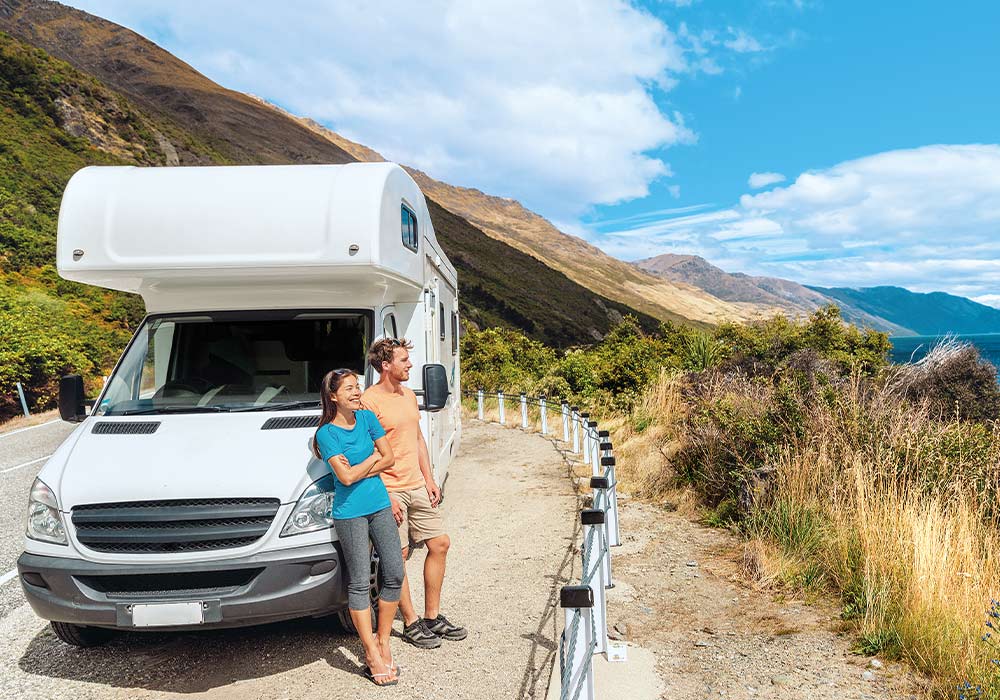 Be honest
When you contact insurance providers to get a quote, be honest about your situation. It might be tempting to keep it quiet that you had a driving conviction or serious claim to get a better price. However, Joanne advises against it: "Being honest is the most important thing, even if it's uncomfortable. Remember, we're humans who also make mistakes, so we won't judge anyone for theirs. But if a claim is declined because of something the person didn't disclose, it's often too late for us to help."
Understand the fine print
Let's say you've received a quote (or several) from a provider. The next thing you want to do is ensure you fully understand the policies. This can be easier said than done, as they are often written in legal jargon. Don't let that deter you. It's vital that you fully understand the cover you're getting for two reasons. Firstly, it means there won't be any surprises when something goes wrong. Secondly, it allows you to compare different providers.
If you struggle to make sense of the policy wording, Joanne suggests asking for help. "As a first step, pick up the phone and call the provider. Talking it through with someone often makes the details much easier to understand than just reading about them." If you're still unsure afterwards, consider consulting a legal expert.
The devil is in the detail
At a time when everything is getting more expensive, it's understandable that you might want to shop around for the best insurance deal. It's worth getting quotes from different providers to compare the prices. However, remember that there can be significant differences in the cover provided, and cheapest isn't always the best. The devil is in the detail. The short summaries of two policies may sound very similar, but you might find significant differences when you look at the details.
In addition to taking a close look at what is and isn't covered, ensure you also compare coverage and the excess amounts, as well as things such as whether towing is covered (especially from remote locations), if costs for temporary accommodation or returning home are covered should something serious happen to your RV and whether additional drivers are automatically covered. Joanne shares a related tip: "If you're getting roadside assistance, ensure that it covers towing a vehicle of the weight of your RV as some have weight limits. You wouldn't be the first one to get called out by this."
Furthermore, consider a provider's customer service, reputation, and credibility when comparing quotes. After all, lengthy waits or not being able to get hold of anyone is the last thing you need when something goes wrong. Part of this is understanding who will be dealing with claims. Not all providers handle claims in-house, so you might be passed on to a different organisation, which can impact the level of customer service.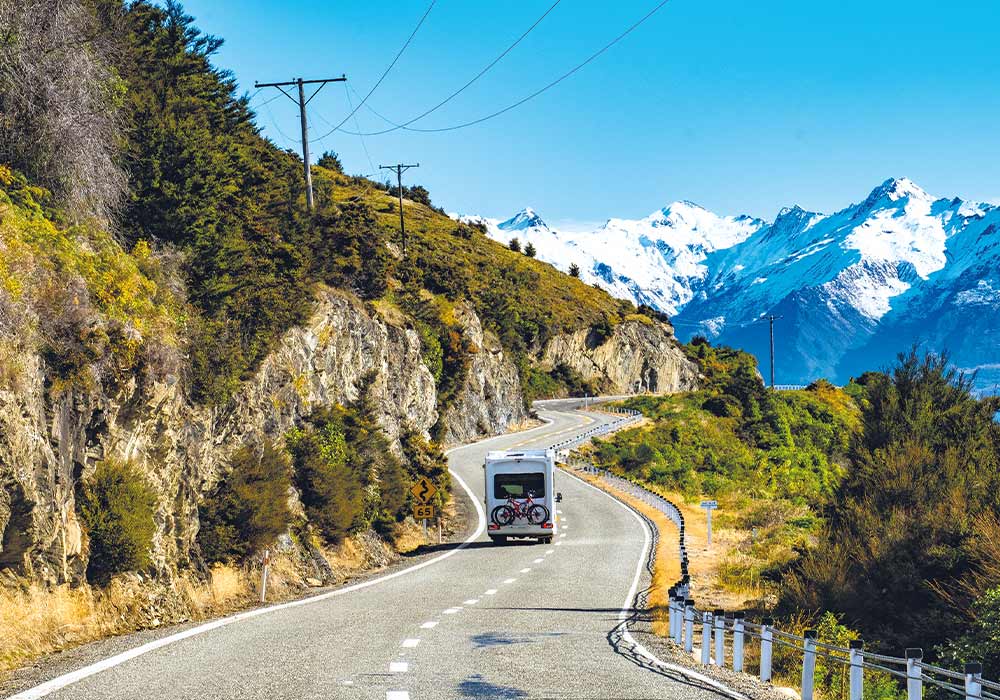 Insure from the moment you buy
Sometimes, a purchasing decision can happen quickly, especially when buying used. You may have been looking for the right RV for a while, and when you finally find it, the temptation to move fast can be hard to resist. In these situations, remember that insurance can't be backdated. In most cases, the previous owner's insurance will end the moment ownership is transferred to you. Note that an insurance provider might consider the transfer of money a change of ownership, even if the official paperwork hasn't been filled.
Therefore, you should have insurance in place from the moment you make the payment or complete the change of ownership paperwork (whichever comes first), even if you don't drive away in the RV right away. After all, accidents can also happen while parked. If you plan to buy, it's a good idea to research providers beforehand, so you know which you want to go with. You can then ask them about the best way to set up insurance quickly when the time comes.
Things change
Ensure you keep your insurance provider informed when things change, as this could impact your policy. Whether you plan to be a full-time nomad for a few months, have made significant changes to your RV, or want to start lending it to family or even renting it out, keep your insurance provider in the loop.
It's also a good idea to regularly check the value of your vehicle. Unlike cars, which are often insured for market value, RVs are usually insured for a set amount. As the value of your RV changes, it's recommended to update your insurance policy to ensure you're not paying too much but get a big enough payout to replace your RV should something happen.
There's much to consider when choosing an insurance policy for your RV. However, while it might feel overwhelming at first, the effort to set up the right insurance is more than worth it when the unexpected happens. The information provided here should make it easier to get insurance right. And remember, you can also always reach out to insurance providers. Most of them will be more than happy to answer your questions.
Contents insurance
It's worth considering your contents in the context of RV insurance. If you live full-time in your RV, you will probably find that getting contents insurance together with your RV insurance, via a specialist provider that caters for full-time nomads, is the best option. If you have contents insurance at home, this will often cover the contents while in the RV. However, it's recommended to get written confirmation of this, especially if you take expensive items such as e-bikes or valuable jewellery.