Long-time nomad, Lisa Jansen, looks at different ways in which those who travel in motorhomes and caravans can earn money while exploring all corners of beautiful New Zealand
"How do you make a living while travelling?"
That is a question many full-time nomads hear a lot, especially those who look too young to qualify for a pension.
Travelling in an RV for long periods, or even permanently, is becoming increasingly popular. However, for those not among the lucky few with significant savings or passive income, earning a living while travelling can seem like a challenge – one that might stop some from embracing full-time or long-term RV life.
Luckily, travel and work might be easier to combine than you think.
In this month's Getting into Gear column, we look at different ways in which RV-ers can earn money while exploring our beautiful country.
Become a digital nomad
Nowadays, there are more and more opportunities to work remotely at your computer as a so-called digital nomad. This might well be one of the few positive outcomes of COVID: remote working is easier than ever, thanks to the pandemic forcing us all into it.
If you have the right motivation and attitude and are skilled in an area that can be done with a computer, internet connection, and phone, there's a good chance you will be able to find work you can do while travelling. You might even be able to convince your current employer to let you work remotely, at least some of the time.
While digital nomads are increasingly common in almost all jobs that can be done at a computer, some are particularly suitable. These include digital marketing (including social media, SEO, and AdWords), web design and development, software development, online and phone-based customer support and service, telesales, graphic design, and writing.
Here are some websites to find remote work:
Seasonal work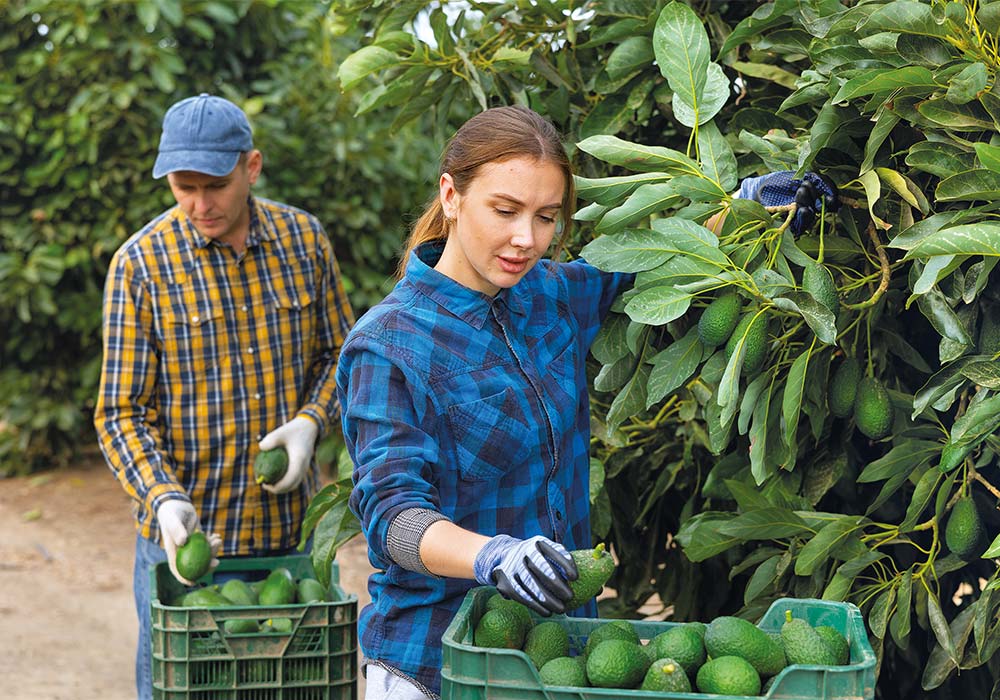 Seasonal work, by nature, is perfect for nomads. It's usually short-term, and you can find work in a wide range of regions. For example, you can do a job in the Bay of Plenty in one year and then find a similar position in Tasman or Central Otago the following season. In between, you can take time off to explore the country.
While fruit picking is the most common seasonal work, there are opportunities in a wide range of agriculture roles, as well as construction, tourism, hospitality, and other sectors. There are several websites to help you find seasonal work, including:
If you're looking for seasonal work in a specific region, make sure you also check the local papers, community groups, and notice boards and maybe even consider reaching out to potential employers
directly.
Work at campgrounds
Campgrounds often seek people to lend a hand, whether for a short-term stint or a more extended commitment. Some campgrounds require additional pairs of hands during the peak season. In other situations, there are opportunities for travellers to step in and take charge for several weeks or months when the regular crew takes some well-deserved time off.
The range of tasks can vary widely, including everything from cleaning and manual labour to handling reception duties and overseeing the entire campground. Depending on the nature and volume of work, you might get paid or simply be offered free accommodation for the duration of your assistance. These job opportunities are often circulated within various RV-related Facebook groups, so make sure you join those and keep an eye out for campground-work-related posts. Alternatively, you can contact campgrounds directly, expressing your interest in helping whenever they require it.
Join the markets and fairs circuit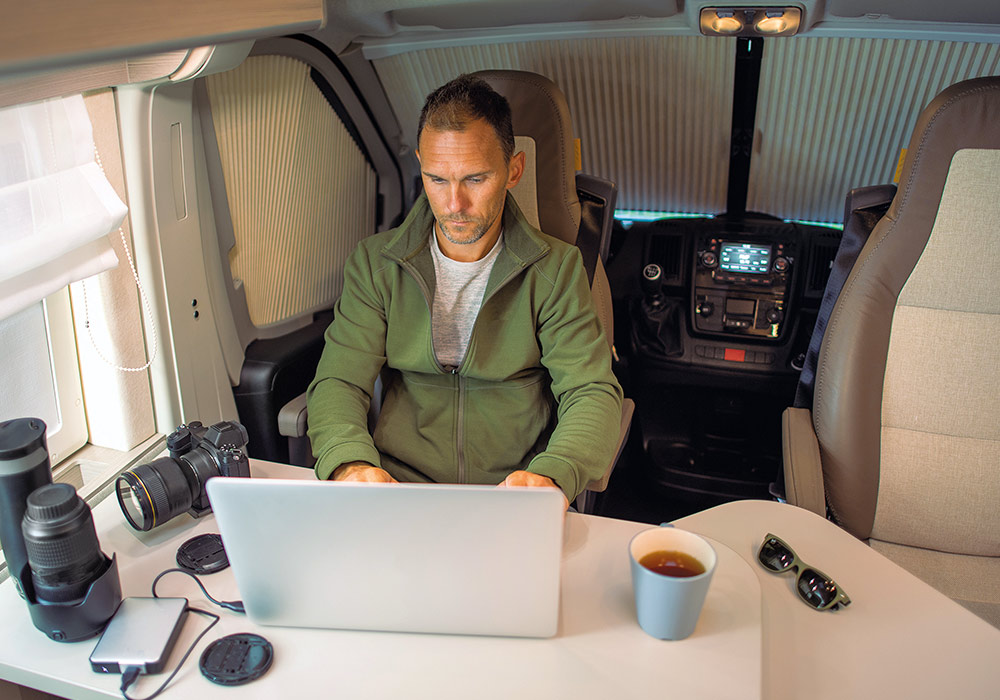 If you possess creative talents, why not explore the option of selling your unique creations at the numerous markets and fairs across New Zealand? This gig is tailor-made for creative nomads, as your RV will allow you to travel in comfort to events all over the country, showcasing your products to a broad and varied audience.
Whether your talents are in painting, crocheting, knitting, baking, cooking, capturing stunning photos, or any other form of artistic expression, participating in markets and fairs presents an excellent opportunity to earn some extra income while sharing your passion.
Another option is joining the Gypsy Fair or the Extravaganza Fair as a performer or support and catering crew. Both are regularly looking for people to join their travelling communities.
Start your own business
Another option is starting a business and being your own boss, so no one can tell you where, when, and how to work. You could sell products online (either ones you make or ones you source), create a marketplace, or offer online services. Setting up a business in New Zealand is easy, and there are many online resources to guide you through the steps. However, before you jump straight in, don't underestimate the effort it will take to promote your business and win customers. Ensure that the products or services you plan to offer are in demand and that you have a way to reach our audience. Otherwise, you risk losing money instead of earning it.
There are many options to earn money while travelling. If you dream of long-term or full-time travel but need an income to do so, start by figuring out which options suit you best. Next, gain some experience and skills in the relevant area. That will go a long way in helping you find a remote or temporary job that allows you to explore our amazing country.