Long-time traveller Lisa Jansen outlines some common guidelines to help ensure everyone enjoys their time at campsites and to assist newcomers against unknowingly breaking unspoken rules.
Summer is just around the corner, meaning campgrounds in all corners of the country are set for some of their busiest times. To make sure everyone can enjoy their holidays, this issue of Getting into Gear looks at the spoken and unspoken rules of staying at shared campsites – whether that's paid campgrounds, freedom campsites, or anything in between.
Of course, much of this will be well-understood by seasoned campers. However, with many more people discovering the RV lifestyle each year, it seems worthwhile to revisit the topic. And besides, the occasional refresher can be valuable even for the most experienced travellers.
Planning your stay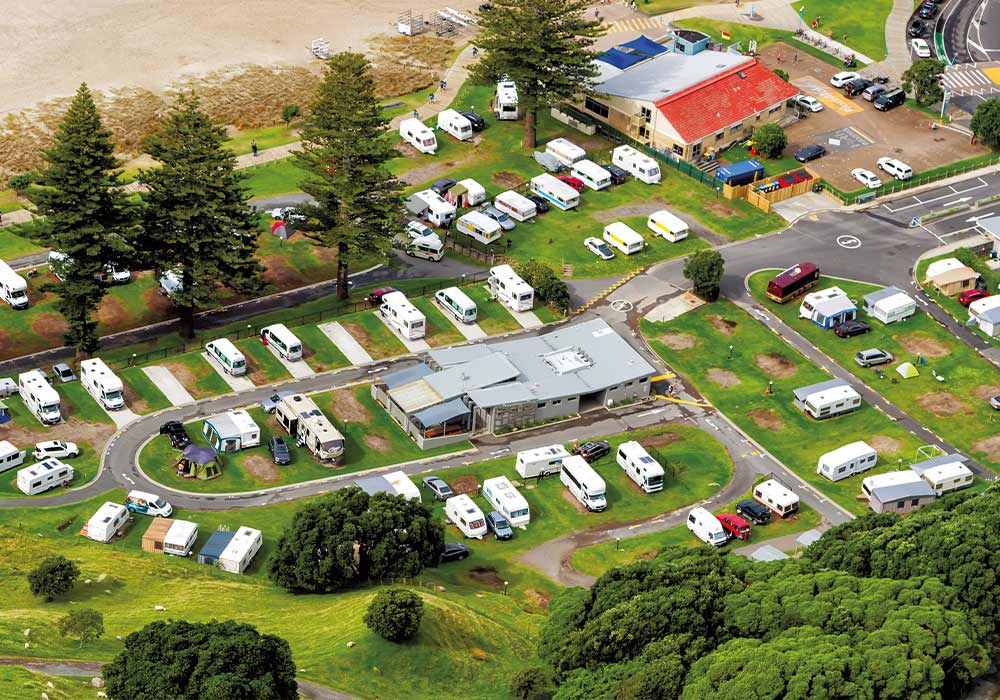 Good camping etiquette starts before you even arrive at the site, especially in summer when many camps are busy. If you plan to stay at a managed campground, it's important to be mindful of their opening times. Arriving before closing time shows respect for the campground managers and ensures a smooth check-in process. After all, campground managers have lives, too, and they don't enjoy being called out of bed by late-arriving campers. It's also a good idea to call ahead and check availability, especially when travelling during the busy summer weeks. This helps avoid disappointment and reduces stress for both you and the campground managers.
If you're planning to stay at a private Park Over Property (POP), carefully read through the instructions from the owners and follow them. In particular, look for if and how the owners would like to be contacted before your arrival. Some ask that you call ahead, others prefer text messages, and some prefer not to be contacted at all. Whatever they ask for, follow their wishes.
If your plans involve staying at a free campsite, there's no one you can call to check availability or book ahead. As such, it's a good idea to have a plan B in case you find that the site is full on arrival.
Regardless of where you plan to stay, make sure the site is suitable for you and your RV. That includes checking pets are allowed if you're travelling with any, checking the camp fits your size and type of RV (especially if yours is oversized), and checking that the facilities you need are available.
Upon arrival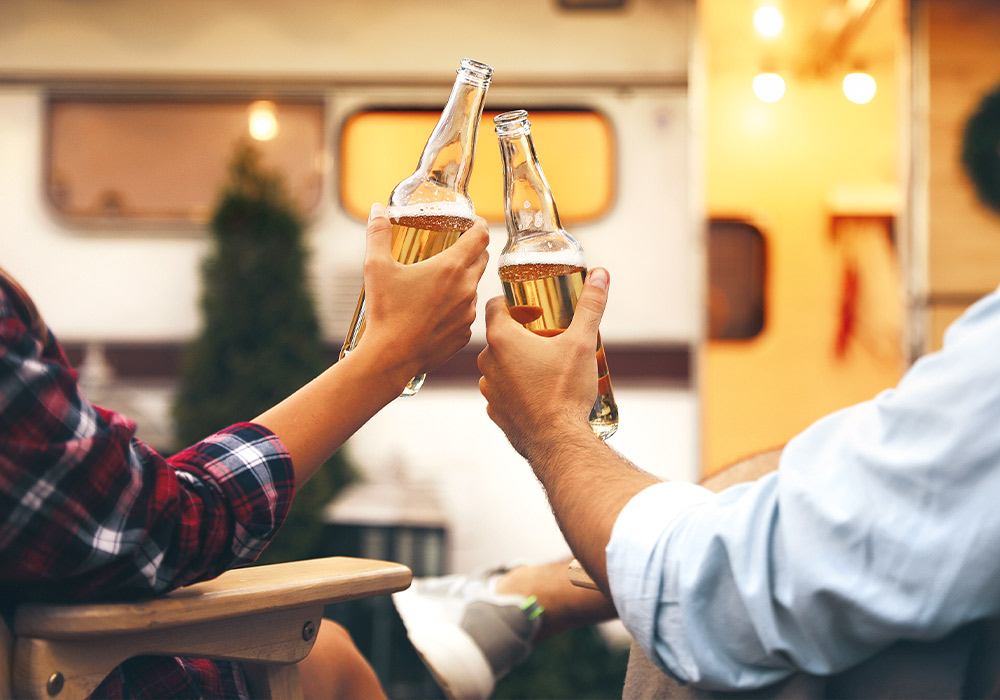 When you arrive at a campsite, one of the first things you should do is familiarise yourself with the rules. At managed grounds, you will usually find the rules at the office, and often, the person checking you in will also outline the main ones. At an unmanaged campsite, it's your responsibility to look for the signage with the rules. Often, this can be found near the entrance or by the toilets. Check exactly where you can park, how long you can stay, how to make payment (if required), and what other rules might apply.
Next, it's time to set up your site. If you've been allocated a specific campsite, try parking your RV towards the middle. This ensures a safe distance between vehicles should there ever be a fire, and it also ensures everyone has their fair share of space.
In campgrounds without allocated sites, be mindful not to occupy more space than necessary, especially when it's busy. However, you also don't want to squeeze in too tightly due to fire risk. The recommended distance between vehicles, tents, and other constructs is three metres to reduce the risk of fire jumping from one to the other. If a camp is not busy and has lots of space, consider parking even further away. After all, most campers appreciate some degree of privacy.
It's also good etiquette to avoid blocking someone else's view. We all love picturesque locations with lovely views, but if you're arriving late, it's best to accept a spot in the back rows instead of squeezing in front of others to get the best views.
Finally, a small gesture that can go a long way when arriving at a campground is introducing yourself with a warm smile and a friendly wave to your neighbours.
It means you start off on the right foot, and you never know, in a few days, you might be good friends.
During your stay
Politeness, respect, and consideration for others should be your guiding principles during your stay at any campsite. Be tolerant and positive in your interactions. If something bothers you about another camper's behaviour, approach them with a smile and politely discuss whether a compromise can work for both parties. Along the same lines, if another camper shares concerns about your behaviour, try to see it from their point of view and aim to find a compromise.
If you're staying at a managed camp and there's an issue you can't resolve yourself, talk to the camp manager about it. Most value feedback and are happy to help when possible.
While camping is all about freedom, there are usually some rules to follow. Often, campgrounds, especially managed ones, outline their own set of rules and guidelines to ensure everyone has an enjoyable stay. These usually cover check-in and check-out times, hours when facilities will be closed for cleaning, rubbish and recycling disposal, quiet times, and more. Make sure you follow them as best as possible during your stay.
In addition, there are a few other things to consider to ensure you and others have an enjoyable stay. These include:
Avoid walking or driving through other people's sites if possible. This includes asking children travelling with you to play in common areas instead of continuously running through other people's campsites.
Consideration for noise levels is crucial, particularly at night, but also during the day.
If you travel with pets, particularly dogs, always keep them on a leash unless in a fenced-off area. Remember, no matter how cute and well-behaved yours is, not everyone is comfortable around unfamiliar dogs.
Above all, always be respectful of the land, the people who manage it, your fellow campers, and other visitors. Treat the environment and those around you with care and consideration.
Preparing to leave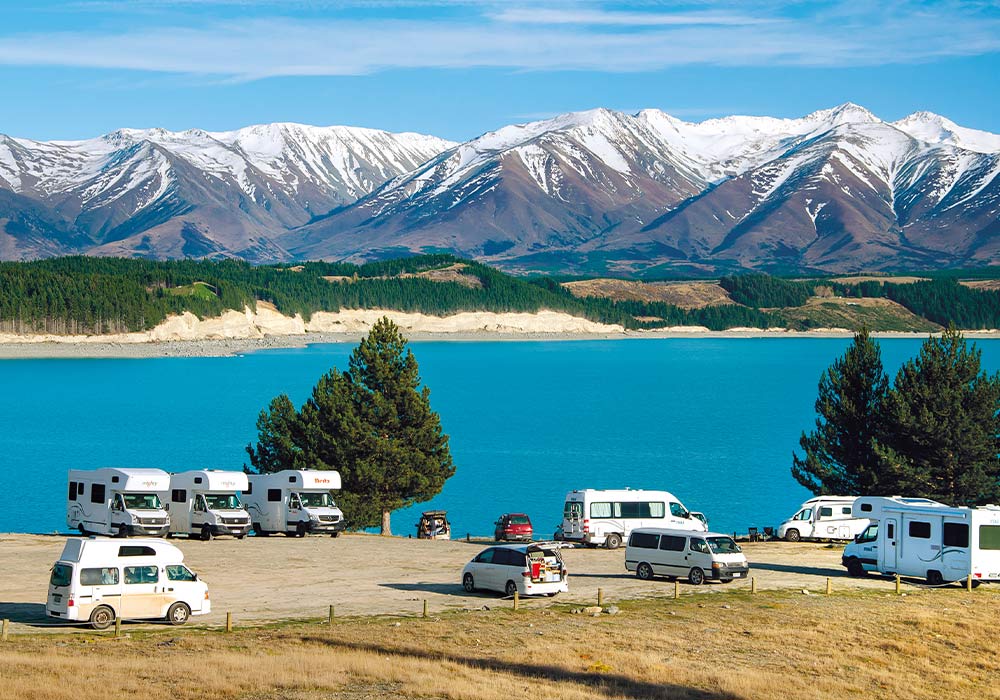 When it's time to pack up and leave, ensure that anything you borrowed or used from the campground is returned to its designated space, clean and in good condition. Also, consider sharing feedback with the camp managers, especially if you had a particularly good time or have suggestions for how they can improve. Most campground managers value your input, whether it's praise for a great experience or constructive criticism for improvement.
Rules aren't fun, and they can feel contradictory to the idea of freedom often associated with RV travel. However, given the number of people who stay at campsites, some rules, combined with applying common sense, kindness, and consideration can go a long way to ensuring everyone has a great time. So, make sure you follow the simple guidelines outlined here, as well as any other rules the campsite asks visitors to abide by, and then enjoy your stay.