In our regular 8 Great series, Wendy Montrose shares some of the most exciting spring festivals to plan your travels around, whether your interest is in the destination itself, music, gardens, or wine and food.
1. Akaroa French Festival, Akaroa Recreation Ground, 6–8 October
Allez, allez. You'll have to be quick for this one, but if you miss it, put it in your diary for 2025. Held every two years, this celebration in Aotearoa's own little slice of La France is a showcase of Akaroa's unique history and culture. From the grand opening to all-day markets, dramatic re-enactments of local history, parades, dance, and, of course, food, the weekend will be one big party. You might want to have a go at cock crowing or one of the other French-themed competitions or check out Le Cirque Du Croissant in the big marquee. Or sit back and just enjoy the entertainment.
2. At The World's Edge Festival, Queenstown Lakes, 7–20 October
The dramatic Queenstown Lakes landscape provides the perfect backdrop for this unique music experience. At The World's Edge is a classical music festival spanning six programmes across Queenstown, Wānaka, Bannockburn, and Cromwell, each exploring the many dimensions, influences, and perspectives at play within a composer's musical identity. With both ticketed and free performances by internationally renowned musicians, the festival is accessible to everyone whether you're an aficionado or enthusiastic novice.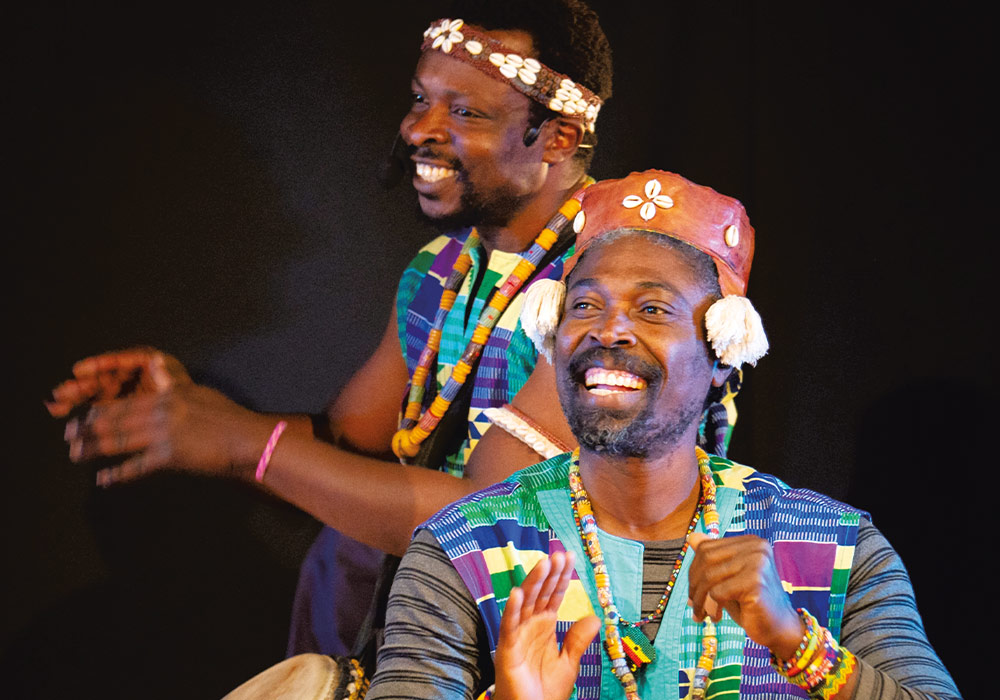 3. Hokonui Culture Feast, Gore Town and Country Club, Gore, 13 October
Indulge your senses at the Hokonui Culture Feast and celebrate international music, food, and performance. Spoil yourself with a wide array of delectable cultural foods, authentically, and lovingly made by local stallholders. Whether it's traditional, colourful, or simply festive, you're encouraged to dress for the occasion. The evening will be full of fun activities, dazzling entertainment, and, of course, the all-important delicious food, so make sure you don't miss out on this multicultural treat. Suitable for all ages and entry is free. Purchases will be cash only, so go prepared. There are two caravan/motorhome-friendly campsites right next to the event – one is on location at the Gore Town and Country Club and the other is across the road at the A&P Showgrounds.
gorenz.com/events/hokonui-culture-feast
4. The Christchurch Big Band Festival, Christchurch, 19–23 October
More stunning music, this five-day festival held every Labour weekend in central Christchurch features big bands and swing dancers from all over New Zealand. Get jazzy with 300 musicians in over 20 bands across 60 scheduled performances, including youth bands, community bands, and professional bands. You'll find free outdoor performances at Riverside Market, the Arts Centre, Victoria Square, A Rolling Stone, Hagley Park Archery Lawn, and a street parade along with a variety of ticketed events. Plan your festival and buy tickets well ahead of time.
5. Auckland Spring Armageddon 2023, Auckland Showgrounds, 20–23 October
New Zealand's biggest science fiction and fantasy fair is back for a full Labour weekend this year. Stars of The Walking Dead, Star Trek, and the Mandalorian make guest appearances along with more of the greatest pop culture names in comics, movies, television, animation, and gaming. All the best collectables, merchandise, gaming, and memorabilia from industry and fans, the latest in Virtual Reality, a 10-piece orchestra, and the Supertonic choir from Wellington will provide entertainment over three-and-a-half days. Not just for the kids, you can dress up as your favourite character or just enjoy the costumes and art on display. Tickets are on sale now at iTicket.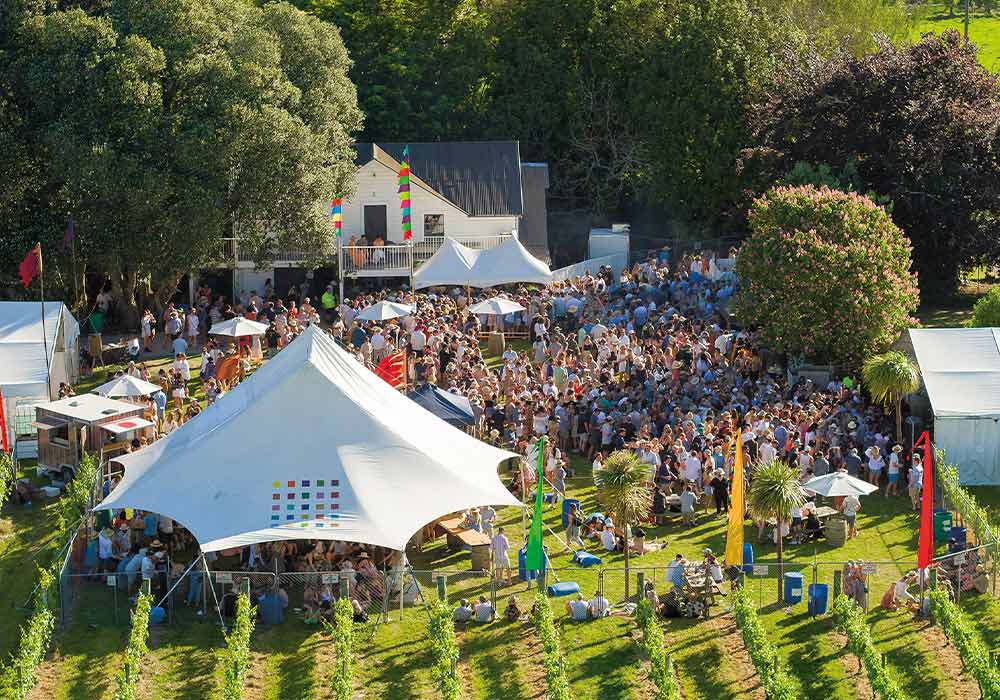 6. First Light Wine & Food Festival Gisborne 2023, Matawhero Wines, 189 Riverpoint Rd, Gisborne, 22 October
What better way to banish winter than to treat yourself to some of the best wine and food the Gisborne region has to offer. You won't even need a sober driver; just hop on the bus at the Gisborne isite and sit back and relax while you're delivered to two fine wineries. Matawhero Wines and TW Wines are this year's venues offering great food, beautiful wines, and live music from 12pm to 7pm. When you've had enough, you'll be transported back to the isite. Don't forget your sun hat – summer comes early to the East Coast – and make sure you're parked up in one of the town's great camping spots before you get on the bus.
7. 2023 Taranaki Fringe Garden Festival, 27 October–5 November
Taranaki plus spring equals garden festivals, and this one prides itself on being one of New Zealand's friendliest and most diverse. With more than 40 gardens from Waitara to Kapuni, there's sure to be something for everyone. Explore cottage gardens, native gardens, highly structured, or rambling and informal, many with creative home studios and plant sales. Visit the variety of places of interest open, including historic buildings, galleries, and much more showcasing what makes Taranaki a vibrant and colourful place to visit.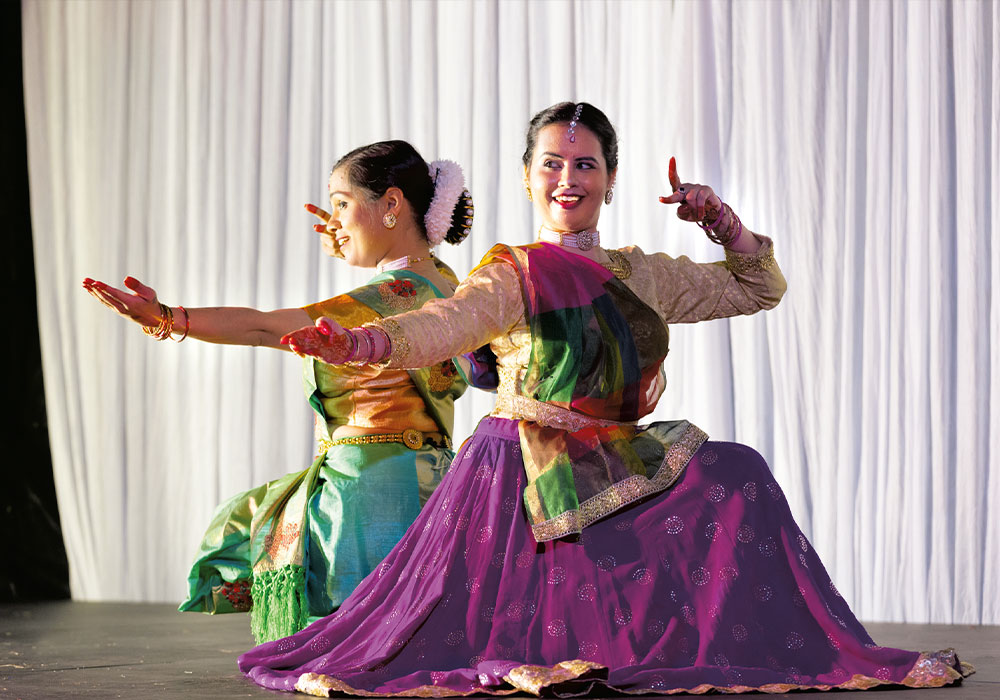 8. Tauranga Diwali Festival, The Historic Village, Tauranga, 28 October
The fourth Tauranga Diwali Festival will be a celebration of cultural immersion and belonging with a message of divine love. Known as the festival of lights, Diwali celebrates the triumph of light over darkness, good over evil, and the renewal of life with music, dance, and colour. Bringing together international acts and some of the best local artists for five straight hours of dance floor action, music, and other performances, this family-friendly festival welcomes everyone for just a donation at the gate. Experience a feast for the eyes and the taste buds with delicious Indian street food, art, and performance.