It's fast approaching that time of year when Christmas shopping starts to creep into most people's thoughts. The allure of a book represents not only permission to enjoy some self-time reading but can also transport the reader to a world of fresh adventures and discoveries. Treat a friend or family member (or yourself) to one of these delightful new releases.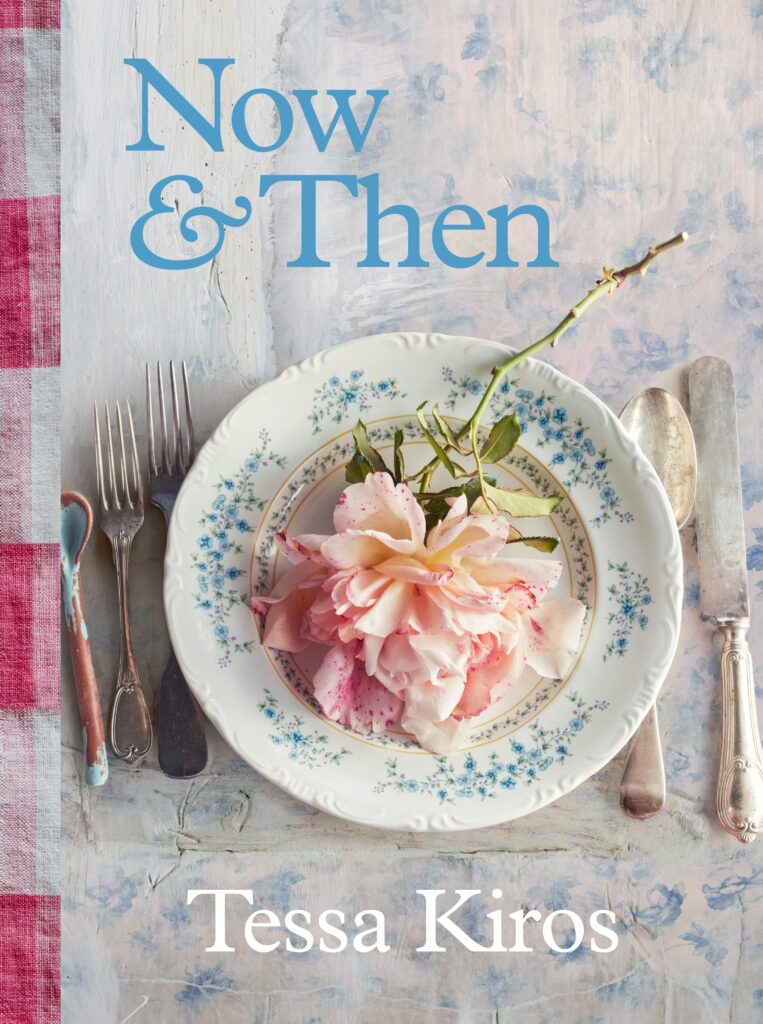 Now & Then
Tessa Kiros
Murdoch Books
$59.99
It would be an interesting study to see just how much memory and nostalgia contribute to the enjoyment of food. Author Tessa Kiros serves up a truly exciting collection of recipes, combining past meals and recipes that excite and nourish her family today. Many of these recipes are threaded through with her life experiences, and this generous recipe book is part memoir and part recipes and often the stories add an extra nuance of flavour. Beautifully illustrated with tastes from around the globe incorporating her diverse childhood travels, it's a new era of modern cookbook.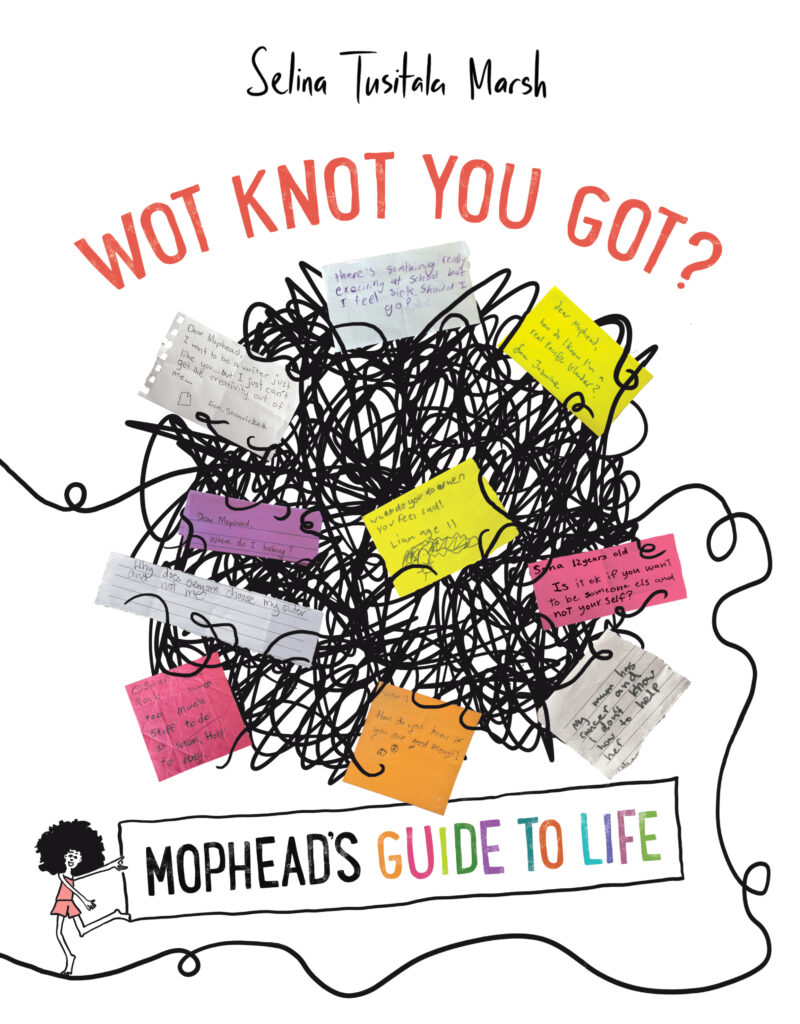 Wot Knot You Got? Mophead's Guide to Life 
Selina Tusitala Marsh
Auckland University Press
$29.99
If you're new to the world of Mophead, take a journey through the Mophead archives – it's well worth the effort (Mophead: How Your Difference Makes a Difference is a firm favourite). The newest addition to the collection is another insightful delight peppered with author Selina Tusitala Marsh's trademark visual wit. It's a one-of-a-kind hands-on playbook, where she chooses 11 real-life questions, identifies the knotty nature of these questions, and helps readers untangle themselves with creative writing exercises.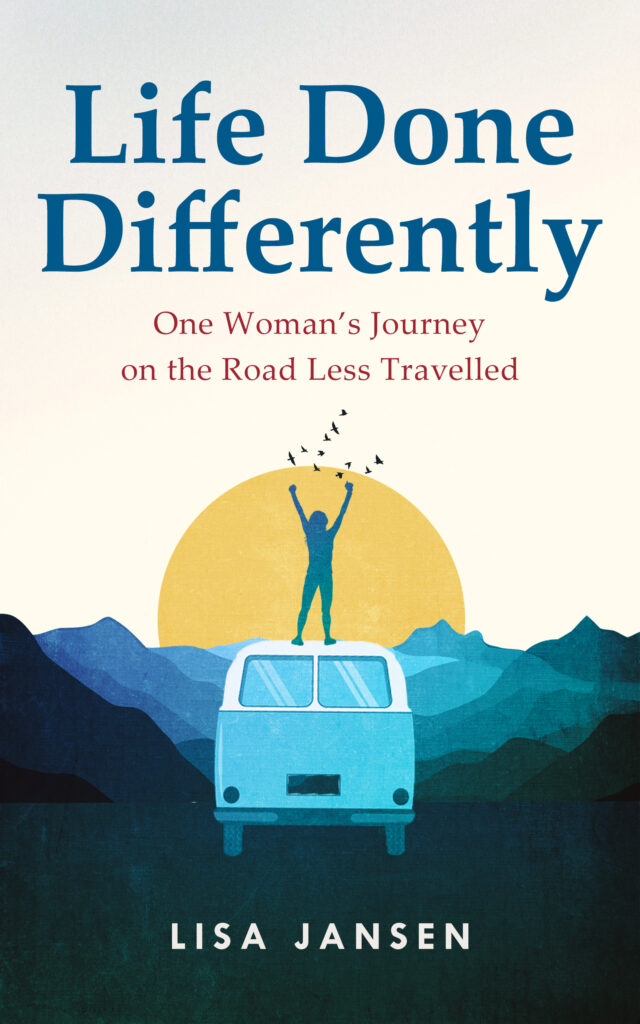 Life Done Differently
Lisa Jansen
High Tide
$32
If you've ever pondered the merits or challenges of life on the road, share the experiences of Lisa Jansen – writer, traveller, and adventurer, who spent almost five years travelling around New Zealand full-time in a van. During this period, she had to re-evaluate (and reorganise) many aspects of her life, as well as discover how to continue to earn a living along the way.
It's a fascinating insight into exploring the country by campervan, as well as of Lisa's personal journey, plus, plenty of thought-provoking ideas for those considering a similar journey. You can also view more of Lisa's visual recollections in her online photo gallery at lifedonedifferently.com/gallery.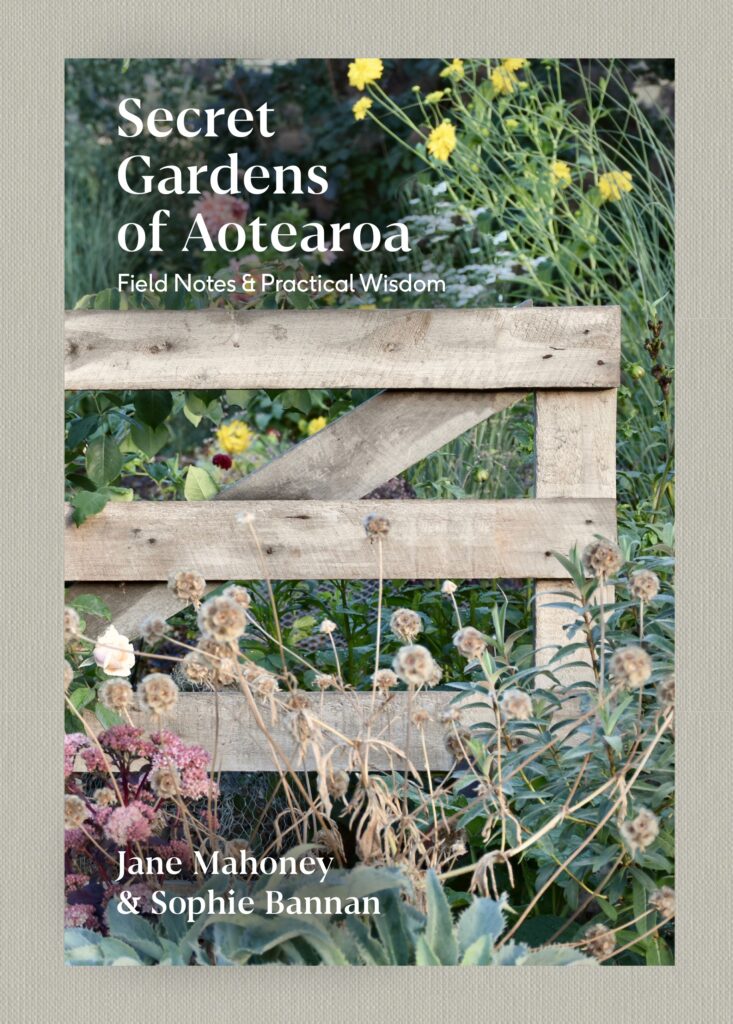 Secret Gardens of Aotearoa
Jane Mahoney & Sophie Bannon
Allen & Unwin NZ
$49.99
As all gardeners will know, whether those embarking on the journey or those with decades of experience, gardening is full of steep learning curves, revelations, and failures. Being inspired by others is often part of the journey, and this fascinating celebration of 12 intriguing and unique New Zealand gardens (and the talented gardeners who created them) is a showcase of the true diversity and individuality of gardens. These gardens aren't typical 'show gardens'; they are created from passion and ingenuity from a hidden food forest to a whimsical tapestry of colour. It's a truly special book that also celebrates the gardeners and shares their notes and tips.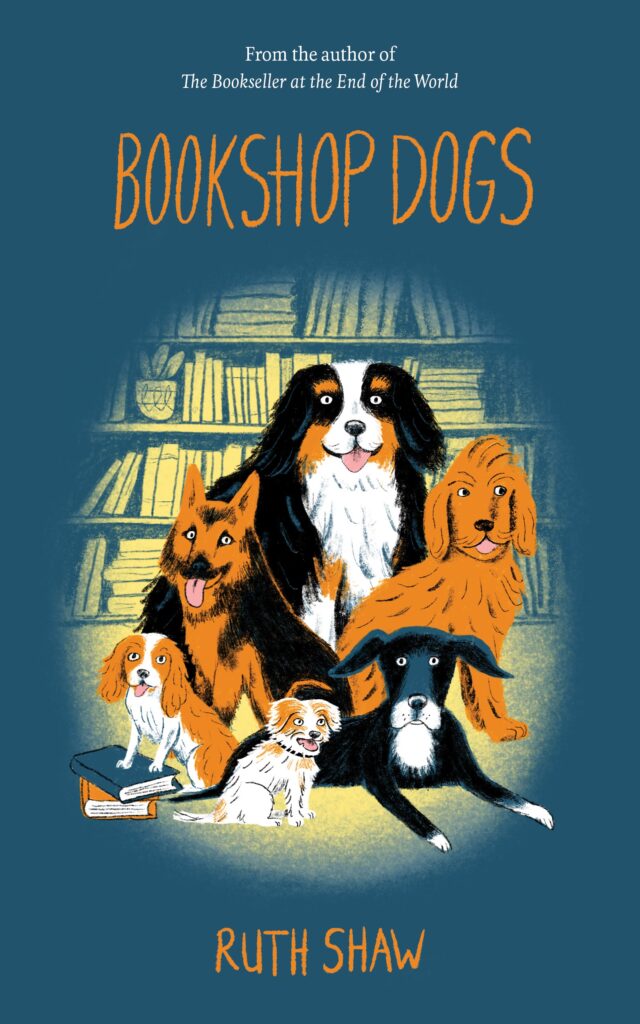 Bookshop Dogs
Ruth Shaw
Allen & Unwin NZ
$38.99
There's a special place in most people's hearts for the unconditional love a dog offers, and even if you've never been a dog owner, you're likely to feel that warm glow each time you dip into Bookshop Dogs. The beauty of this charming book is that you enjoy a short read (and emotional pick-me-up) or immerse yourself in it for the full experience. An array of dog tales and their unique and special bonds with their owners veer from heartwarming and amusing to strange, quirky, and sad. New Zealand author Ruth Shaw runs a cluster of bookshops in remote Manapouri, and this read includes takes of her beloved Hunza, the dog who worked alongside her with troubled teens when she was a youth worker.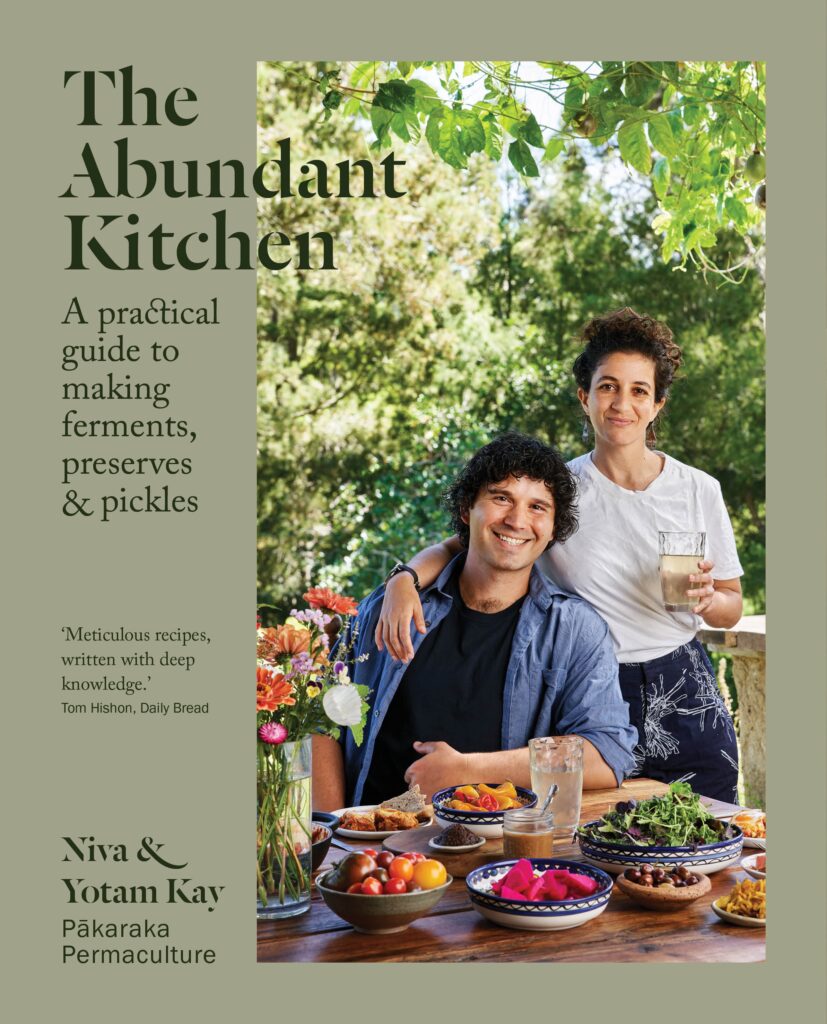 The Abundant Kitchen
Yotam & Niva Kay
Allen & Unwin
$49.99
Forget about the despair of garden waste and a glut of seasonal produce and say hello to your new fermenting bible: packed with easy-to-follow recipes for everything from pickles, preserves, and cured meat to kombucha, vinegar, and koji. Embrace the seasonal bounty from your garden and transform it into a delicious classic. There's an emphasis on mesmerising Middle Eastern flavours, along with other wonderful tastes from around the globe. Whether you're an experienced fermenter or a novice, The Abundant Kitchen is packed with step-by-step instructions and helpful tips.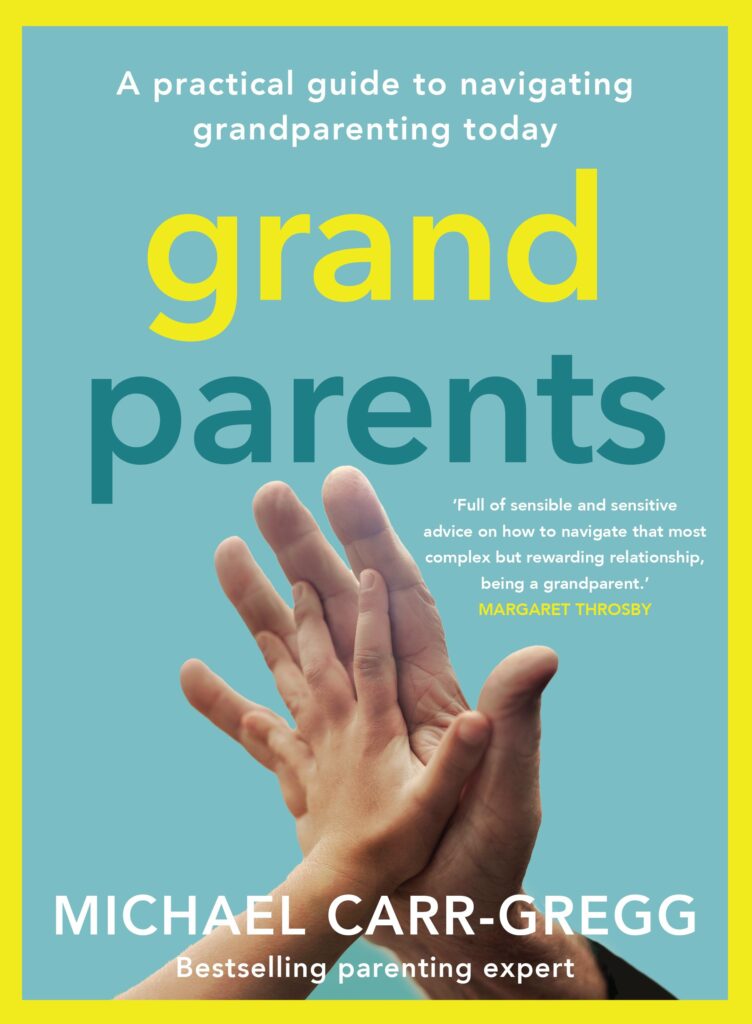 Grandparents: A practical guide to navigating grandparenting today
Michael
Carr-Gregg
Allen & Unwin NZ
$32.99
As the world evolves, so does the upbringing of the next generation, with new topics to navigate from screen time and sexuality to divorce and teenage relationships. Parenting expert Michael Carr-Gregg has compiled this groundbreaking guide, which both celebrates the role of grandparents and offers invaluable resources and first-hand stories that are both amusing and heart-warming. It's packed with sensible and sensitive advice on creating respectful, rewarding intergenerational relationships.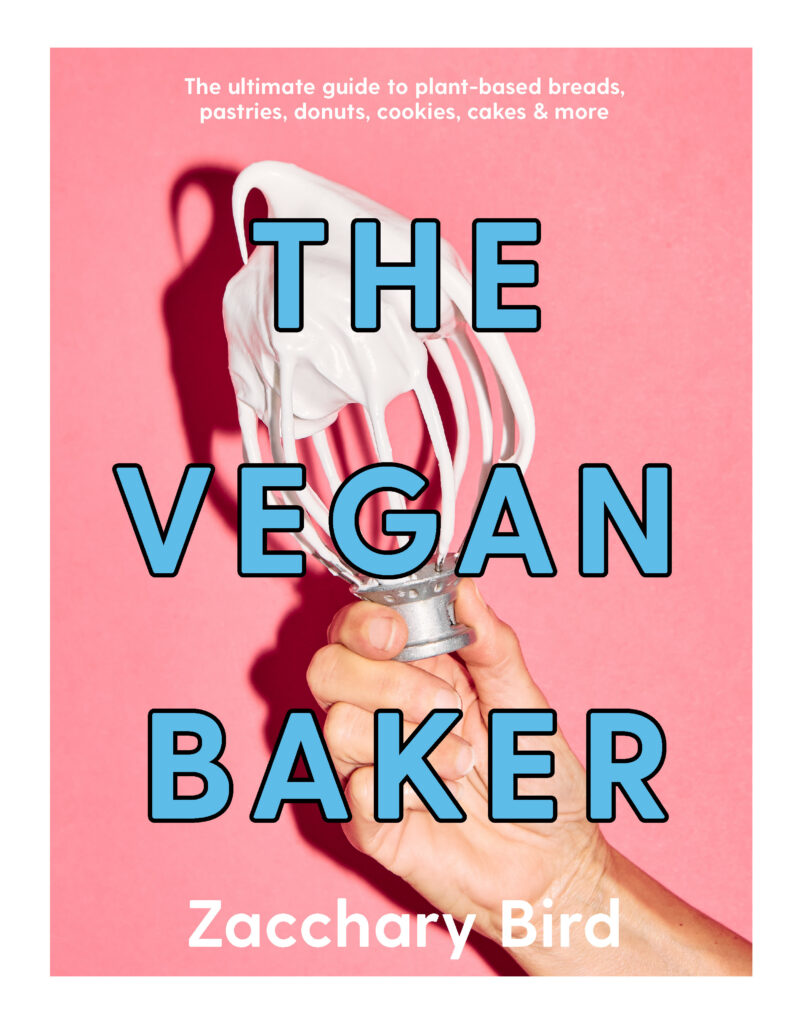 The Vegan Baker
Zacchary Bird
Smith Street Books
$55
Mastering vegan baking is not always a complete success the first time around, but with a helping hand on how to use some of the new ingredients you may be working with, it's certainly worth the effort. Zacchary Bird allows vegan baking to truly soar with this mouthwatering collection of recipes – all tried and tested with step-by-step photos showing how to laminate your own pastry (say hello to vegan croissants) and even make your own vegan sourdough starter. There are more than 100 recipes for the adventurous (profiteroles and millefeuille) to those with a more savoury tooth (sausage rolls and spanakopita). It's also packed with humour and everything you 'knead' to know to master vegan baking.