Tempt your taste buds with this guide to exceptional Waikato foodie destinations
The Waikato region is a prolific producer of sumptuous fresh produce, from local organic growers such as Tomtit Farm and Soggy Bottom meat to award-winning Cilantro Cheese and Volare Bread. Visitors are thoroughly spoilt for choice when it comes to finding memorable food experiences, whether fine dining or the best sausage rolls in town (we're talking to you The Baker in Tirau). For those who'd like to stock up their motorhome or caravan, there's plenty to source at local farmer's markets, but when it comes to a full sit-down experience, it's hard to go past these five consistent performers below, served up with our Ed's personal recommendation.
ISO Café Bistro, Raglan
ISO Café Bistro is a firm favourite for locals and repeat visitors, offering a beguiling mix of European sophistication and laid-back Raglan charm. The menu changes regularly to make the most of local and fresh seasonal produce, the cocktails and wine list alone are worthy of a visit, and the welcoming service keeps it at the top of the must-experience list. Beautifully designed to encourage you to stay and enjoy the ambience, it doubles as the perfect coffee stop. Open Monday to Friday, 3pm till late, and Saturday and Sunday noon till late. Just a few minutes short stroll to the beach, it's well worth the drive.
Alpino, Cambridge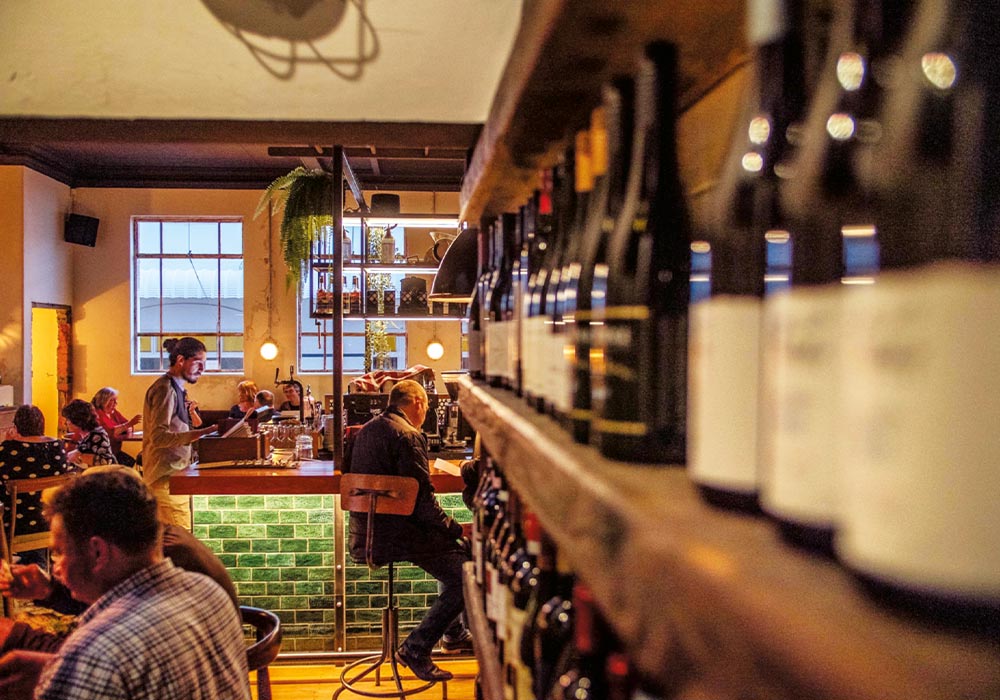 Like the finest things in life, Alpino just never goes out of style. Authentic Italian cuisine with a modern flair, it also delivers the warmth and love of an Italian nonna. Grab a friend (or group) and experience the exquisite slow-baked lamb shoulder or immerse yourself in the heavenly pizza offerings – all prepared with confidence using quality ingredients. Your tastebuds will thank you. Located on the main street of Cambridge, relax in the outdoor area or settle down in the cosy interior. Open Sunday to Thursday, 12 to 9.30pm and Friday to Saturday noon to midnight.
The Green, Hamilton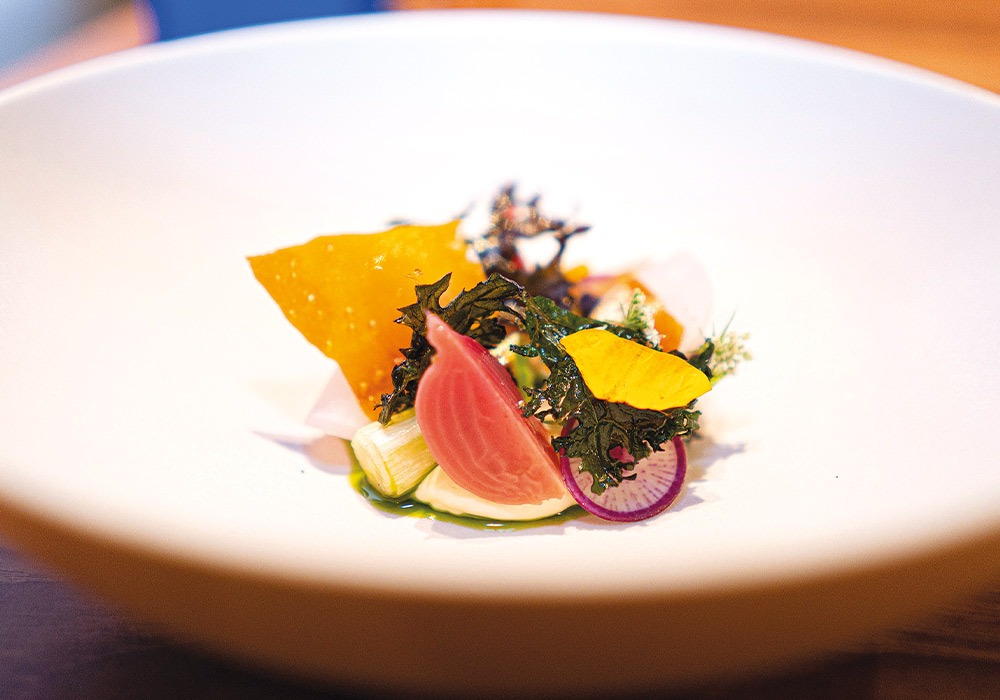 The newest and most exciting addition to the Hamilton restaurant scene, The Green is an eight-seater chefs table overlooking Waikato River, headed by former Huka Lodge exec chef Karl Boulton. Inspired by all things Waikato, the tasting menu changes daily to make the most of the freshest produce. This unique dining experience showcases the best the region has to offer with the six-course degustation menu offering a truly unique celebration of ingredients grown and prepared with love. A celebration of seasonality and sustainability. Bookings only. Lunch Friday to Saturday 1pm; Dinner Tuesday to Saturday 7pm.
Hayes Common, Hamilton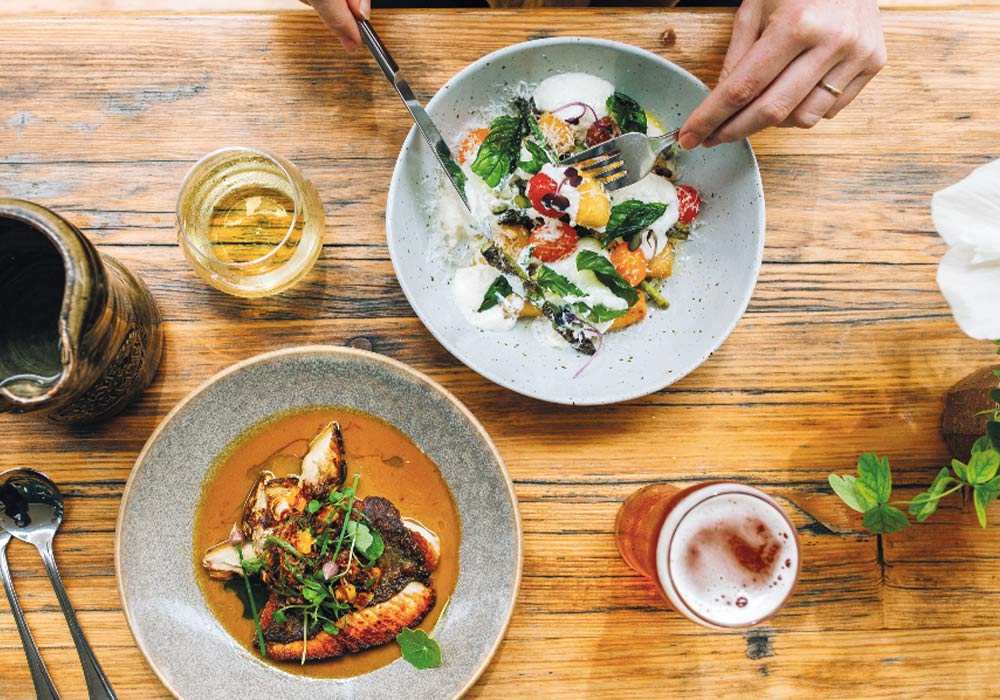 Consistent overachievers (in the best possible way), the team at Hayes Common seem to have perfected the art of the endlessly tempting menu, from casual brunch offerings (the baked pancake is a repeat offender) to daytime and evening meals with a strong focus on ethically sourced ingredients and excellent vegan and plant-based options. Tucked away in Hamilton's historic Hayes Paddock suburb, it overlooks Waikato River and is just minutes away from Hamilton Gardens. Open Wednesday to Sunday 8.30am to 3.30pm and for private events.
Punnet Eatery, Tamahere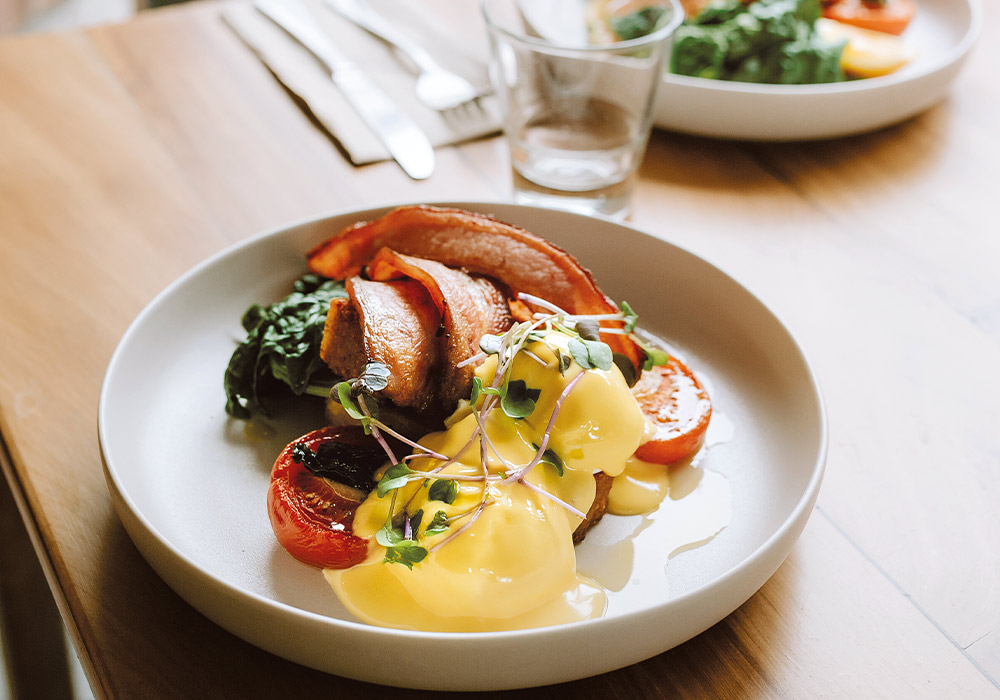 Allow yourself some time to enjoy the full experience of what has evolved into something of a destination in itself. As well as consistently excellent food, Punnet Eatery sits alongside The Country Providore, a beguiling store bursting with foodie treats, homeware, and other delights. The delightful setting amid fields of strawberries includes a remarkable outdoor area for families. The menu remains the star of the show, however, with an outstanding line-up of delectable options. Fresh smoothies, yummy baking, and take-home meals complete the offering. Bookings are recommended at weekends. Open Monday to Thursday 8am to 2.30pm, Friday to Sunday 8am to 3pm.
Worthy mentions
With so many eateries performing to such exceptionally high standards, it's almost impossible to limit this list to just five of our favourites, so here are a few additional inclusions, which your taste buds deserve to experience: Mr Pickles (Central Hamilton), Hanoi Boy (Cambridge), The Bikery Cafe (Cambridge), Palate (Central Hamilton), Gothenberg Restaurant (Central Hamilton), Madam Woo (Central Hamilton), and Banh Mi Caph (Central Hamilton).