The view from Stanleigh Gardens in Inglewood is magnificent year-round, but the private country garden is open to the public only for the duration of the upcoming famed Centuria Taranaki Garden Festival, writes Virginia Winder
On a clear day at Stanleigh Garden, Taranaki Maunga pops into every vista like a supermodel and is just as photogenic. Property owner Donna Busby grew up beneath the 2518-metre-high dormant volcano, which she simply calls 'the mountain'. She also used to take it for granted.
"It wasn't until I started opening the garden and people said, 'look at that', I realised I shouldn't block it out with my shelter belts."
Donna and her husband Wayne first opened their rural Inglewood property for the Centuria Taranaki Garden Festival in 2005 and since then have just had one year off, which was in 2022. That's why it's described as a returning garden, even though it's heading towards its 17th time in the annual spring festival, taking place this year from 27 October to 5 November. There are 42 gardens in the 2023 line-up, and the festival has been named as a finalist in the nation's Best Lifestyle Event, announced on 9 November.
Another wonderful facet of Stanleigh Garden is the addition of a prime spot for pop-over motorhome parking, with unimpeded views of the mountain.
"Visitors can park here at the end of the day and have a look at the garden at twilight or in the early in the morning and then be on their way," says Donna.
Or they could make it their headquarters.
"I know we're seven kilometres up the road (from SH3) but if they're stuck for places and want to be more peaceful, they can come back each night if they want."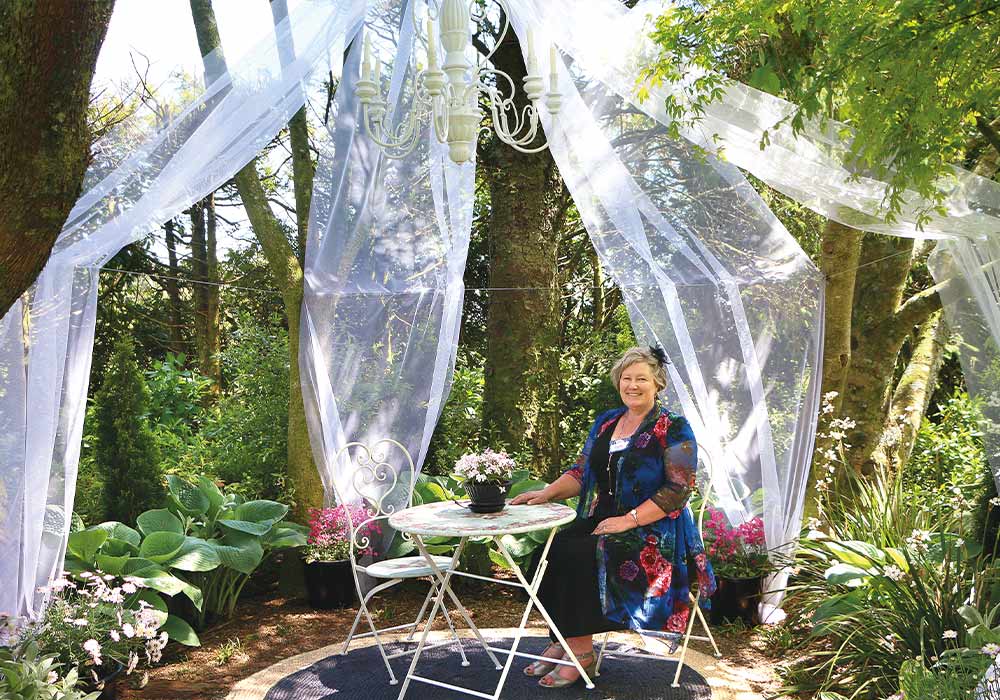 Donna leads the way from the parking place, into the garden, the mountain always over her shoulder or framed by trees. She and Wayne have lived on the property for 28 years, but her roots in this soil go way back. Their place was a run-off from her family farm, going back to her grandparents.
"So, there's a long attachment to this land," she says.
Her mother and grandparents also had gardens, although, their prowess was growing veggies.
When the Busbys first took over their land, it was a paddock filled with docks and buttercups. These days, the much-admired key plantings at Stanleigh Garden are rhododendrons, hostas, viburnums, hellebores, and camellias. Donna is striving to keep the gardens evolving and be even prettier.
During last year's festival, Donna visited a whole bunch of gardens, which inspired her in many ways and got her thinking.
"Your ideas change. I didn't think I had enough flowers, so I'm growing more," she says, adding that she also ponders over where to plant. "Something sits in your brain for a while and then you find a spot."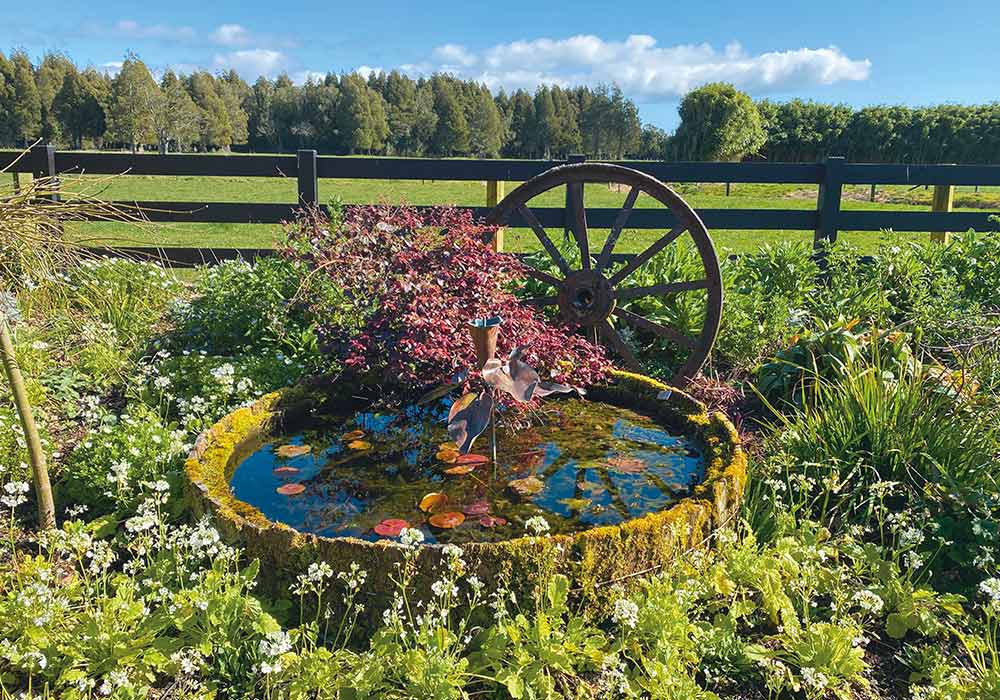 While Donna is the main gardener and designer, Wayne, who has a digger company, helps with the heavy lifting, especially if he can use one of his machines.
During this interview, Donna looked across the pond, at two Appleyard ducks gliding by, and spied some elderly alders beginning to obstruct the magnificence of the mountain. The next day, the husband-and-wife team, armed with machine power ensured the view is unrestricted, masterfully pruning the trees while leaving them tall enough to support old-fashioned clematis.
Donna is always mulling over the next area to work on or is out there doing it. People frequently ask her when does she ever stop? The answer is – not often. Her eye is always on the next garden festival.
"It's really a 12-month thing. When you're open once a year, you're thinking 'I can change this and put something there'. You get the job done. You have to have things done by the date, like painting a fence."
Another driver to get the garden looking its splendid best has often been the next celebration for a bride and groom.
While Stanleigh Garden was a wedding venue for many years, Donna decided a couple of years ago to let that go so they could enjoy the summer months without so much stress. Family nuptials are a different story, however.
All three of the couple's sons have been married in the garden; the last one was in August this year.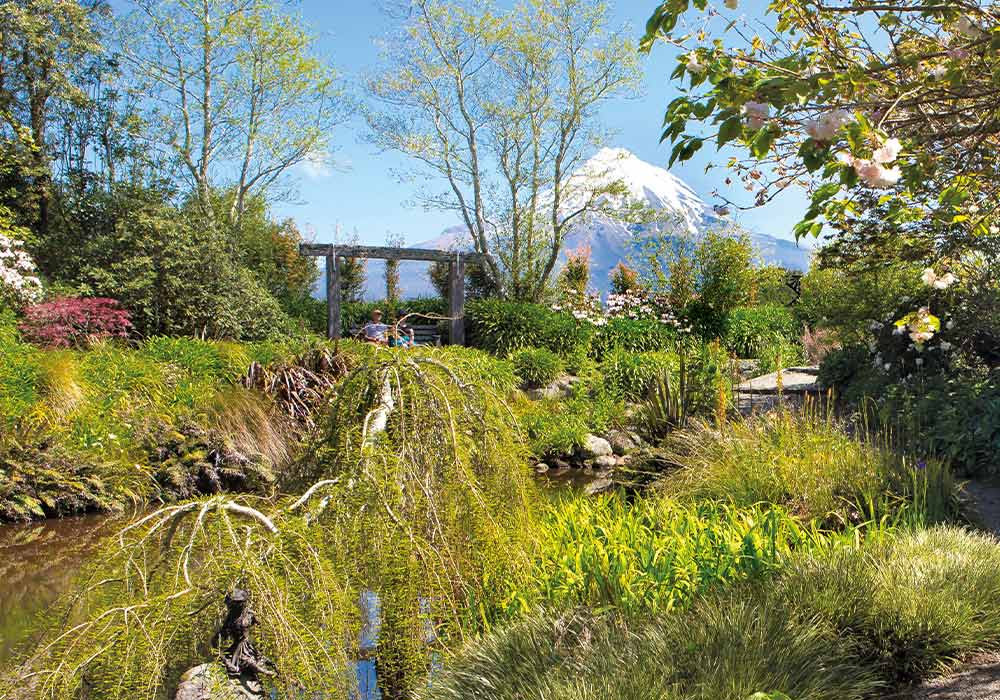 "I'm more on track than I normally am because I had the wedding," she says.
Not only will visitors discover a garden of great beauty but they will also receive warm welcomes from Donna and her helpers, who make the complimentary tea and coffee, and copper artist Frank Bennett, whose garden works always sell out, often in the early days of the festival.
"It's nice sharing your garden with people and having conversations with whoever comes," says Donna.
The garden is also home to five Hy-Line brown chickens, "one with an extreme personality", says Donna. Henny Penny follows Donna around in the garden, scratching behind her or having fun with Millie, a fox terrier with a dash of dachshund.
"They have a great time playing together and chasing each other. Watching them twirl, dodge, and prance is like watching a dance."
This is a garden to enjoy, with a heavy dose of fun. It includes a playground for youngsters, particularly loved by grandchildren Madison (10) and Jaxon (8) who live just down the road.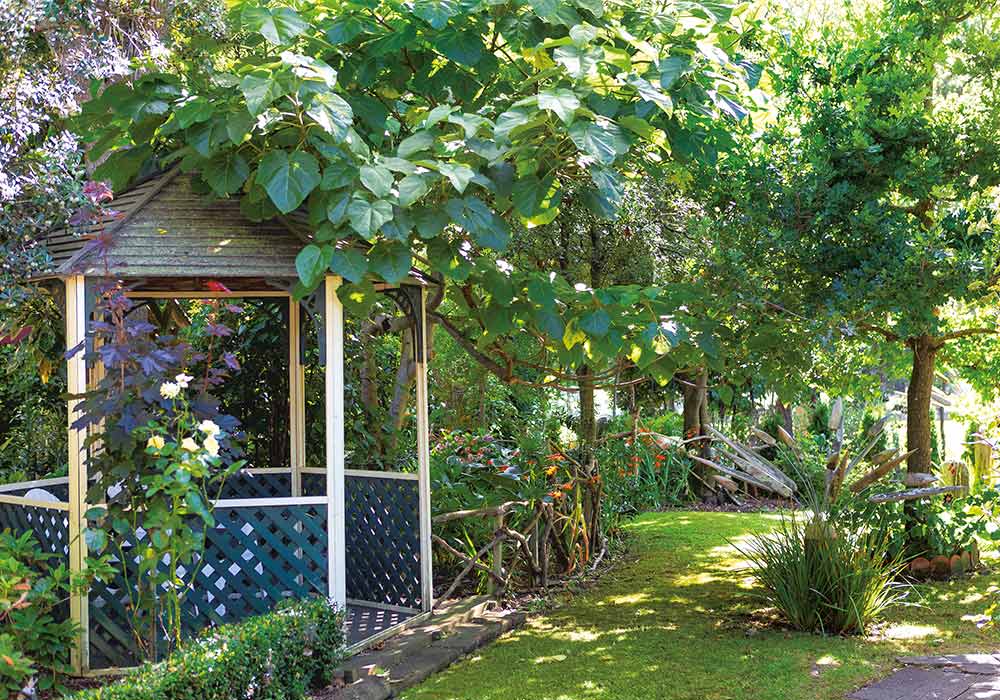 The little Walnut Cottage is enticing for young and old, and the wooden gazebo is a place to relax, listen to gentle swirling music, and gaze over the water, towards the mountain – if not cloaked by clouds.
"I do like it when it's got thick snow on it – it's really pretty," Donna says.
During this year's festival, a series of high teas are being held to raise funds for the Marinoto Rest Home and the Inglewood Welfare Society. Tickets are needed for the popular events, which look set to sell out. There's plenty to enjoy at Stanleigh Garden on Upper Dudley Rd.
"I like to have something going on in my garden, not just for the garden festival. There's always something growing, blooming, or in flower."
Even though she toils to ensure the garden is groomed and dressed for weddings and the annual festival, the property will continue to evolve.
"It's never going to be finished. There will always be things that can change."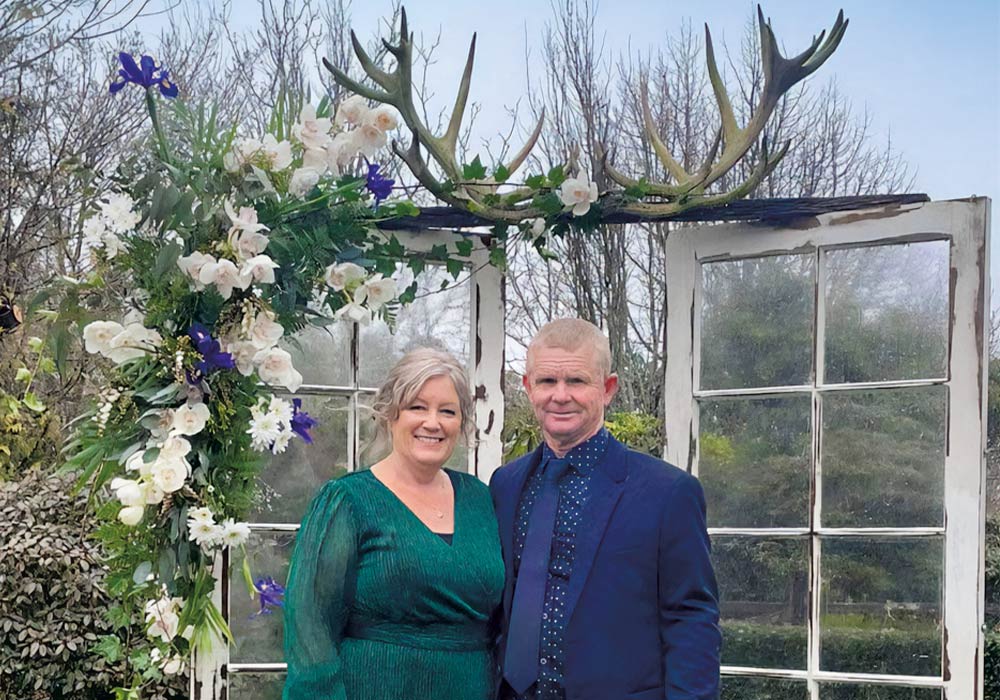 More info: Centuria Taranaki Garden Festival
Motorhomes and campervans are welcome at the Centuria Taranaki Garden Festival.
The 36th festival, from 27 October to 5 November, offers pop-over parking at gardens all around Taranaki Maunga.
There are 42 gardens opening for the festival and 14 of those can support visitors on the move.
These are Stanleigh Garden, Te Popo, Sanderson Garden, Oakley Garden, Glascroft, Van der Poel Garden, Te Kukumara, Jungle Nurseries, Leppers Garden, The Galleys Garden, Goodin Country Garden, and the three public parks: Tūpare, Pukeiti, and Hollard Gardens, which are owned by the Taranaki Regional Council.
For more information about these pop-over stays and garden contact details, visit gardenfestnz.co.nz.