Imagine it: you're driving through the French countryside, visiting infamous landmarks and the best Champagne houses in the world, and waking up in the grounds of a 16th century historic chậteau. It's a dream that can easily become a reality.
If the idea of travelling across France in your own private bubble, and taking a motorhome to places you've only ever read about or seen on TV, is your idea of a good time, then this is your perfect trip. Blessed with spectacular scenery, mouthwatering food and wine and fabulous cities – don't forget the sweeping vineyards, shimmering lakes and ancient relics too – France is a destination that's easy to get to, and provides a new experience every day.
Travelling by motorhome has so many advantages. It provides a unique opportunity to travel under your own steam, in your own time. Fancy stopping off for an extra day because you've picked up a baguette from the local Boulangère and some local wine, and you're up for a riverside alfresco picnic? No problem. Maybe there's a wine region you particularly enjoy, or a drive you've always wanted to do; in a motorhome, the world truly is your huître (oyster). With weekly markets in most towns and villages, you'll eat and drink like royalty wherever you go.
Your loop tour of France with Worldwide Caravan and Motorhome Holidays starts in London, where you can pick up your motorhome and drive through the Eurotunnel. You'll pop out in Calais, where you'll find your first campsite at the 19th Century Château du Gandspette. Don't miss the opportunity to explore La Carriére Wellington: the Wellington Tunnels memorial to the Battle of Arras in 1917. The tunnels were used as secret air raid shelters during WWII, before they were sealed up for over 50 years. The walls in the caves and tunnels are covered with writings from the New Zealand soldiers who hid down there; you'll see markers pointing to New Plymouth, plenty of personal names and even the words 'Kia Ora NZ' engraved in the stone.
CHAMPAGNE AND CAMPING
From Arras it's a couple of hours' drive through the French countryside to the most famous region in the alcohol world: Champagne. Camping in the heart of Champagne region, on the banks of the river, surrounded by vines, the town of Epernay is the perfect place to sample the delights of many of the world's most renowned Champagne houses.
The campsite is a pleasant 30-minute walk from the Avenue du Champagne, where you can discover the region at your leisure. Take a tour underground to discover a little of the 18km network of underground cellars, where millions of bottles of Champagne are kept in cool, dark tunnels underground. Worldwide Motorhome Holidays includes a guided tour to the House of Mercier, including transfers back to your motorhome, leaving you free to try as many Champagnes as you like!
Once you've stocked up the motorhome, head south to Troyes, the ancient capital of the Champagne-Ardennes region in northwest France. Park up at Le Lac d'Orient, a modern campsite at the centre of the large Forêt d'Orient natural park and adjacent to the lake: perfect for watersports enthusiasts. Hire a bike to explore the lake or visit the nearby medieval town of Troyes, famous for its 16th century timber framed houses, or simply take a moment to enjoy the area.
Next up is the Bordeaux region, famous as a wine region, and just as compelling as a food and historical destination. Dine on oysters from the Bay of Arcachon; try a cèpes de Bordeaux, arguably one of the best mushrooms in France.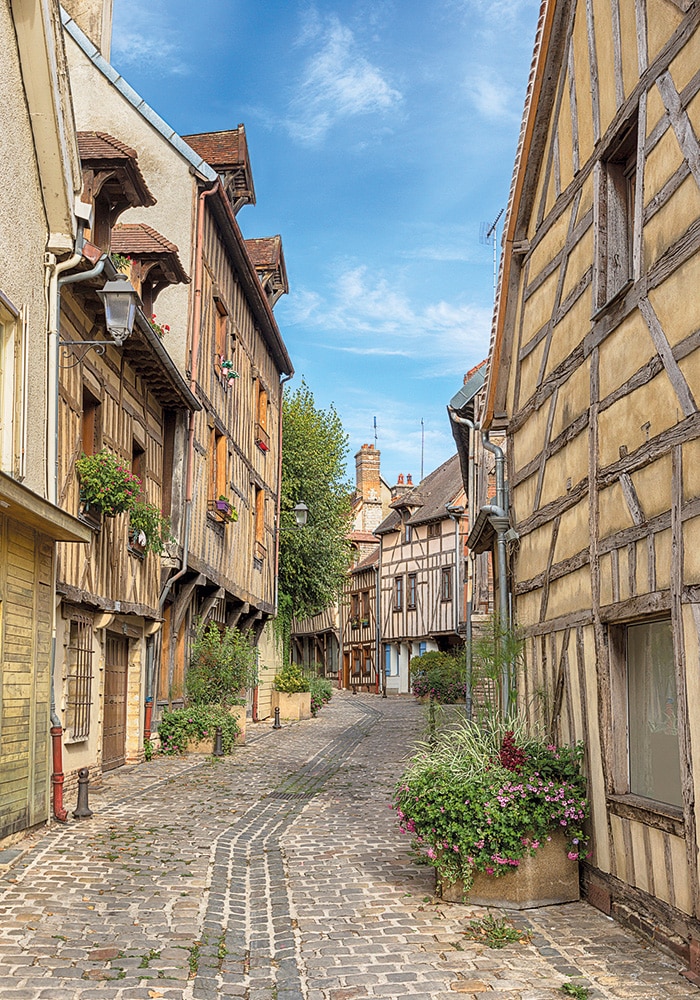 LAKE ANNECY & THE ALPS
If you're impressed by the mighty Mount Cook, wait until you get to the French Alps and camp along the shores of Lake Annecy. With access to the picturesque township of Annecy by bicycle or boat, the southern end of Lake Annecy also offers easy access to the French Alps.
An unmissable experience is dinner at L'Edelweiss, a small mountainside restaurant overlooking Lake Annecy; dine at an altitude of 1,157m and watch the paragliders as you eat. The Wonders of France tour also includes a day trip to Chamonix, where a cable car takes you 3,842m into the air, stopping twice en route to the Aiguille du Midi. Not for the faint of heart but what a ride; at the top you'll come face to face with the mountaineers climbing Mont Blanc.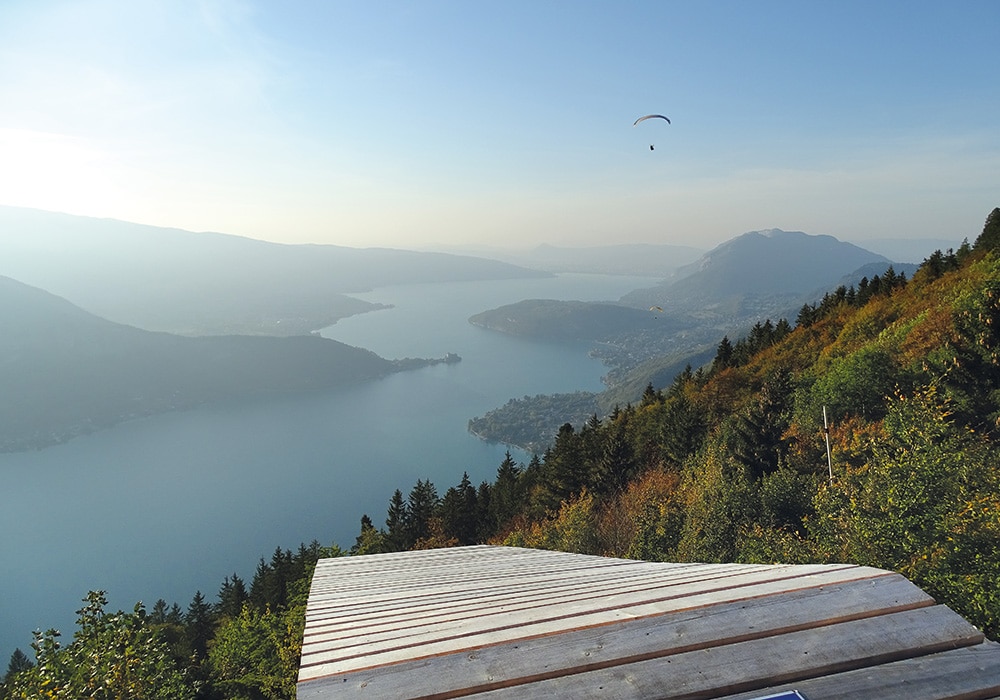 ROUTE NAPOLEON
This 325km stretch of road that winds through the spectacular mountains of Provence follows the route taken by Napoleon during his 1815 escape from Elba to Grenoble. Stay overnight in the Haute Provence, a wooded campsite stretching over 11 hectares with spectacular views and some beautiful medieval villages and fantastic markets.
THE LOT
High above the Lot River lies the cascading village of Saint-Cirq-La-Popie, with its narrow lanes and gothic façades. Listed as one of the most beautiful villages in France, it's possible to camp on the edge of the River Lot, within walking distance to the village. The UNESCO World Heritage site at Rocamadour and the caves at Gouffre de Padirac, one of Europe's largest chasms with 42 kms of underground limestone passages are also worth a visit and are included in your tour.
ORADOUR-SUR-GLANE, MONT ST MICHEL, NORMANDY LANDING BEACHES
As you make your way back up north towards Limoges, stop off at Oradour-sur-Glane for an insight into one of WWII's worst atrocities. The abandoned village is left largely as it fell in 1944. Nearby a charming campsite set in the grounds of a beautiful château comes complete with on-site restaurant and a swimming pool.
Take your time as you drive, but it's worth visiting the UNESCO World Heritage Site of Mont Saint Michel in Normandy. This magical island is topped by a gravity- defying abbey and is counted among one of France's great sights.
From here it's possible to visit many of the D-Day landing beaches at Utah, Omaha, Juno & Sword, and the memorial sites commemorating WWII.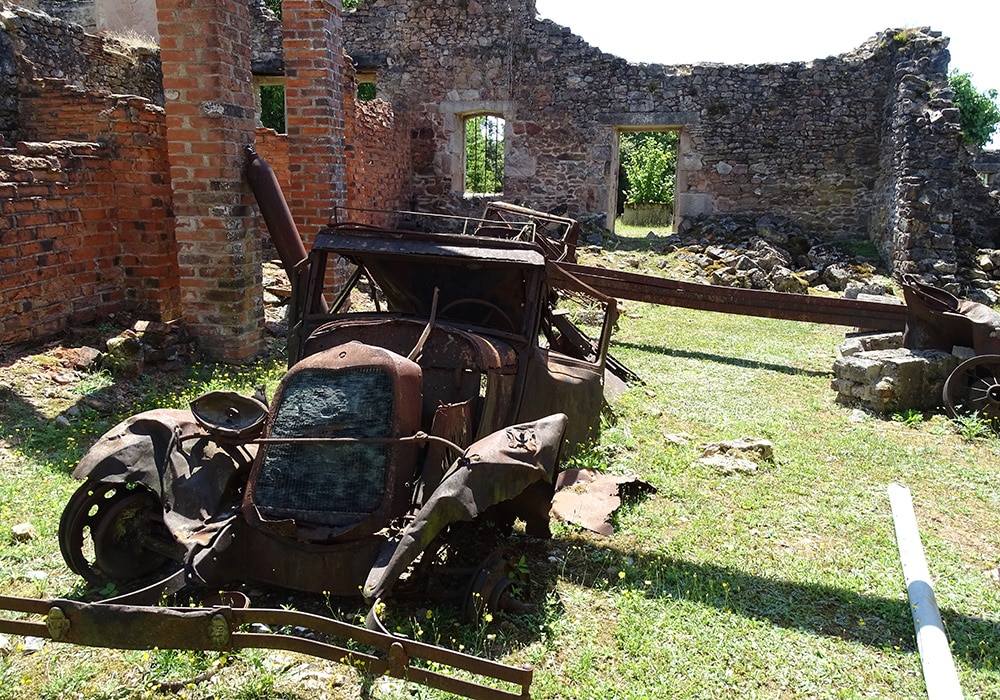 PARIS AND VERSAILLES
The Palace of Versailles has been listed as a World Heritage Site for 40 years. During King Louis XIV's reign, close to 10,000 people lived here, including the royal family, court, government departments and staff. From the campsite in Versailles, a day trip to Paris is unmissable.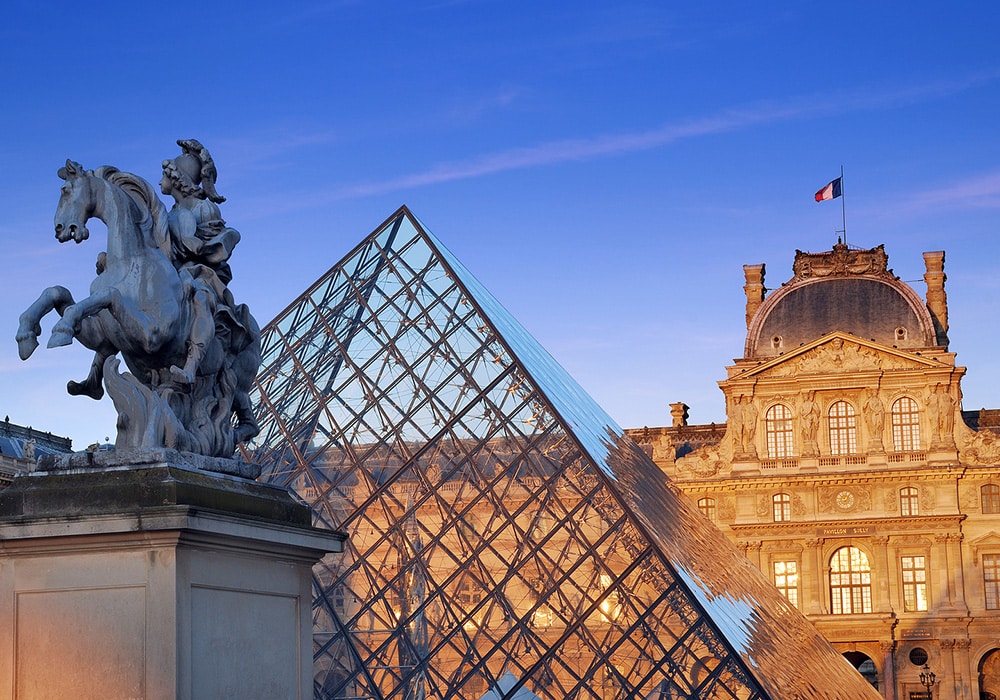 Worldwide Caravan and Motorhome Holidays offers an escorted 36-day Wonders of France small group tour featuring all of these locations and more. They also offer independent tailor-made motorhome holidays throughout Europe (including France, Spain, Portugal, Germany, Italy and Croatia) and further afield to countries including the UK & Ireland, Canada, the USA, Southern Africa and Australia.
These include everything from motorhome hire, pre-booked campsites, sightseeing and ferry crossings (including Eurotunnel), transfers and pre/post accommodation. For those travelling independently, motorhome hire can be arranged from Rouen, Evreux, Paris, Nantes and Lyon, as well as throughout Europe. All tours offer exceptional experiences for your perfect motorhome holiday and can be adapted to suit you. For more information visit alanrogerstravel.co.nz.