ALL EYES ON CHRISTCHURCH
Lisa Jansen explores New Zealand's second-largest city and finds many reasons to visit, stay and play.
At the moment, Christchurch is the city everyone is talking about. After many months of uncertainty, everyone is champing at the bit to get out and about around Aotearoa – and now is the perfect time to visit the Garden City.
Those who haven't been in New Zealand's second-largest city for a while might be in for a very pleasant surprise. After multiple setbacks, including the devastating earthquakes of 2010 and 2011, the city has done an impressive job rebuilding and expanding, morphing itself into a fantastic place to live, work and visit.
With numerous camping options, a range of diverse attractions and sights, lots of small and large events throughout the year, and some of the best bars and eateries in the country, Christchurch should be on every RVers list when touring the South Island.
A NEW CITY EMERGES
On July 31 1856, Christchurch became the first official city in New Zealand. However, despite its age, modern-day Christchurch is very new. After the February 2011 earthquake that tragically took 185 lives, the city had to rebuild. Over 3,000 buildings were damaged beyond repair, entire neighbourhoods were deemed unsafe, and large parts of the city destroyed. But as devastating as the earthquakes undoubtedly were, they didn't destroy the spirit of the city and its people. With resilience and determination, the rebuild began – and a new, modern city started to emerge.
Since then, more and more people have discovered Christchurch is an excellent place to live, and the population has grown steadily, recently surpassing 400,000. Significant growth in nearby towns Selwyn and Waimakariri districts has added even more energy to the region, helping to turn Christchurch into a hub of activity and opportunity.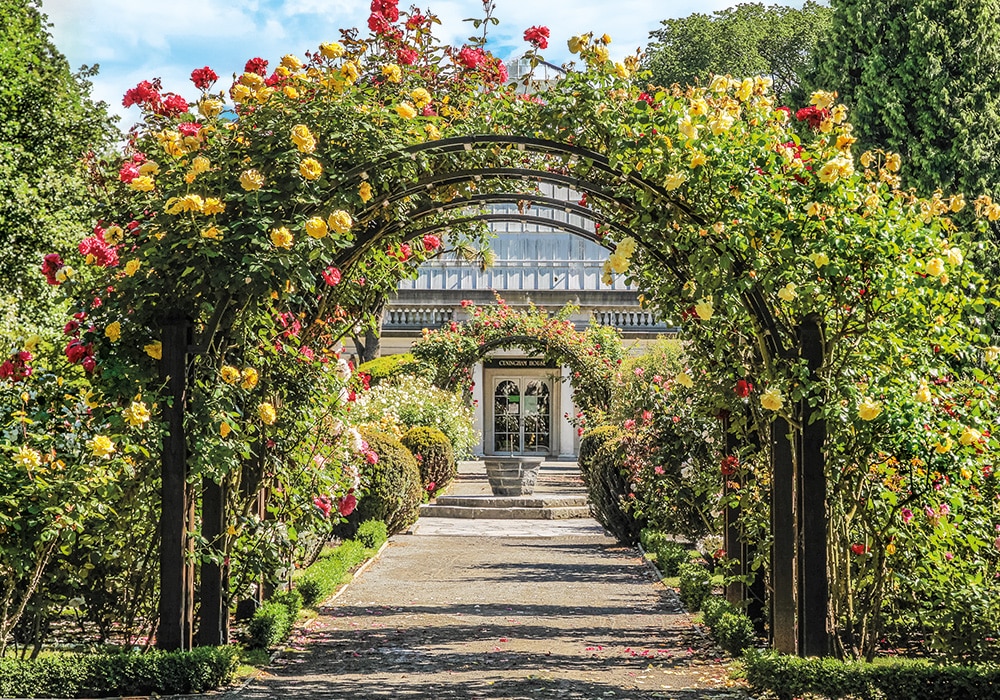 TOP CHRISTCHURCH ATTRACTIONS
Admire the Botanical Gardens and visit neighbouring Hagley Park, the third biggest city park in the world (only Central Park in New York and Hyde Park in London are bigger).
Take a stroll through the city centre, including vibrant New Regent Street; modern retail stores along Cashel Street, Victoria Square where you will find New Zealand's oldest bridge; Cathedral Square, where the famous cathedral is currently being rebuilt; the Bridge of Remembrance and the bustling Riverside Market.
Learn about New Zealand's rich heritage at the Canterbury Museum. Quake City, a special exhibition from the museum, is highly recommended. Enjoy the views from the Port Hills, either by walking or driving up one of the many track or taking the Gondola.
Dip your toes in the sea (or your whole body) and walk out on the pier at New Brighton Beach or enjoy beach time in lovely Sumner.
Learn about the world's iciest and most remote continent at the International Antarctic Centre.
A BEAUTIFUL PLACE
While construction and new housing developments are a common sight across many parts of New Zealand, no other city boasts as many newly-built subdivisions as Christchurch; as of March 2022, more than $2 billion of new housing construction had been approved over the previous 12 months. These modern houses, with quality heating and insulation in well-designed neighbourhoods, make great homes and are particularly popular with families. In addition, property in Christchurch is still more affordable than in other big cities in the country.
However, it isn't just the warm and dry, comparatively affordable homes that make Christchurch an excellent place to live. In many ways, Christchurch is the perfect size city. It's big enough to provide all the infrastructure, conveniences and entertainment of a big city while still being small enough to feel comfortable, and for traffic to be manageable most of the time.
Above all, Christchurch is both delightful and diverse. From the gorgeous Botanical Gardens and the historic buildings throughout the city centre, to the sweeping views across New Brighton Beach with its iconic pier; the idyllic seaside suburb of Sumner in the east; Port Hills to the south; and views of the snow-capped Southern Alps to the west on a clear day… there really isn't all that much Christchurch doesn't offer.
BIG BUSINESS
Christchurch is well known for innovation and entrepreneurship. Leading New Zealand business success stories include craft beer specialists Cassels Brewing, beauty company Ethique, Addington Coffee Co-op and outdoor gear specialists Kathmandu.
Entrepreneurs clearly feel very at home in this vibrant city, and in turn they are doing their part to create more employment and opportunities for growth and expansion.In addition, an increasing number of prominent national and international businesses are discovering Christchurch is an excellent location as a base for their New Zealand operations. With a focus on innovation, and a lifestyle significantly more affordable than in other parts of the country, moving here seems like a no-brainer for many.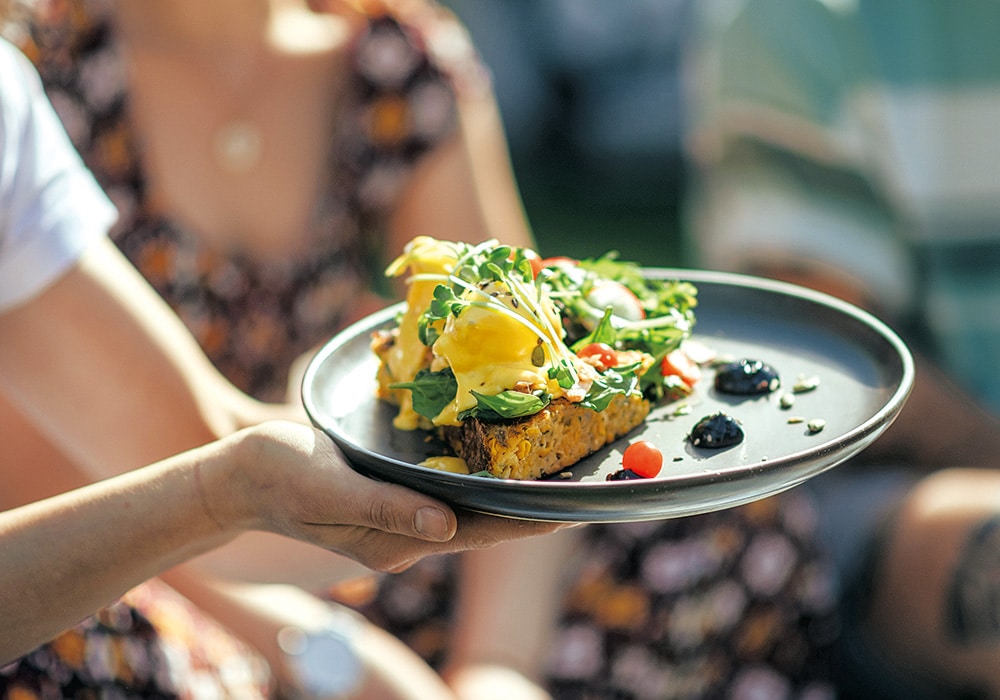 STAY AND PLAY
Christchurch has no shortage of attractions, with an excellent balance between preserving the old and evolving the new. Historical trams and restored old buildings run alongside modern retail and office space and popular new ventures like the indoor Riverside Market.
Christchurch also has a packed calendar of events. From festivals to concerts, markets, exhibitions and sports, there is always something happening. Over the summer months, in particular, rarely a day goes by without some event to join.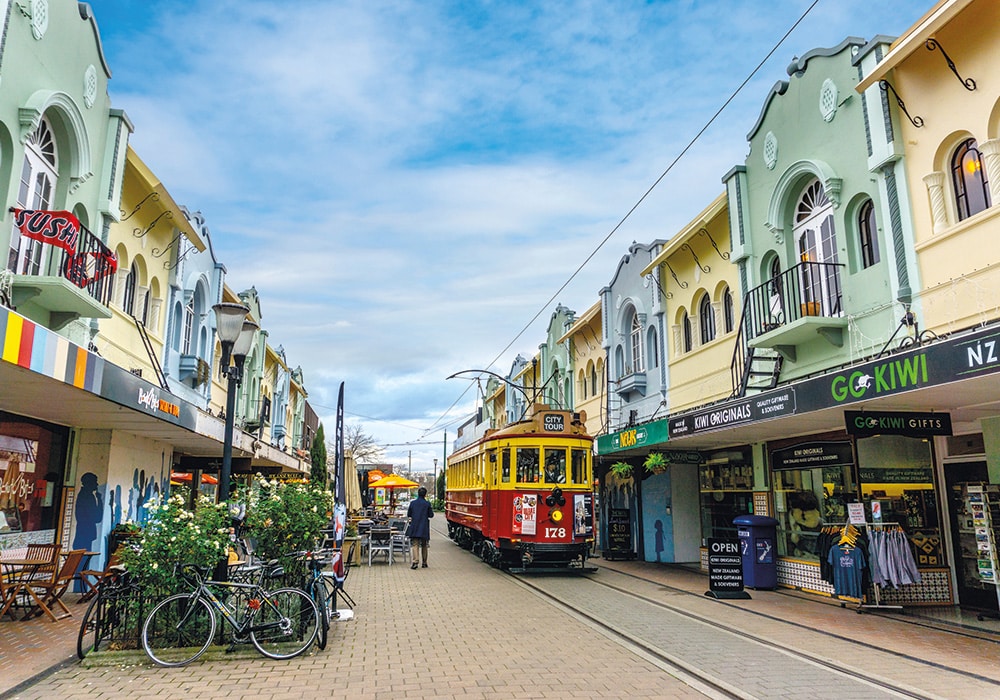 A HAVEN FOR FOODIES
As if Christchurch didn't already have enough going for it, the city is also gaining increasing popularity as a haven for foodies. Between cafes that serve excellent breakfast, brunch or lunch, a mix of affordable and high-end restaurants, markets that sell fresh produce and delicatessen, as well as breweries, wineries and bars, foodies will be spoiled for choice.
POPULAR FOOD DESTINATIONS
Those who love diversity and a vibrant atmosphere will feel right at home at the new Riverside Market in the city centre overlooking the Avon River.
Enjoy dinner or a drink in an iconic atmosphere; choose from one of the many restaurants and bars along New Regent Street. To take in views over the city centre while enjoying a drink in an intimate atmosphere, visit the Pink Lady Rooftop Bar. Lovers of raw goodies and consciously created whole foods will find Barefoot Eatery is the place to go.
For an extra memorable experience, enjoy dinner in style on board Christchurch Tramway Restaurant's beautifully-restored heritage tramcar.
If you want a relaxed, family-friendly atmosphere, extensive menu choice and award-winning craft beers, then Cassels Brewery Bar & Restaurant is hard to beat.
For possibly the best views in town, have coffee, breakfast or lunch at the Sign of the Kiwi café at the top of the Port Hills (you can drive up or follow the almost flat walkway from the sign of the Takahē).
UPCOMING EVENTS IN CHRISTCHURCH
THE CHRISTCHURCH FOOD SHOW
August 19 – 21
Click Here:
ALL BLACKS VS ARGENTINA
27 August
Click Here:
DAYS OF ICE
29 Sep – 9 October
Click Here:
NZ AGRICULTURAL (A&P) SHOW
November 9 – 11
Click Here:
SOUTH ISLAND
WINE & FOOD FESTIVAL
December 3rd
Click Here:
For more small and large events, visit:
https://www.christchurchnz.com/explore/whats-on#/